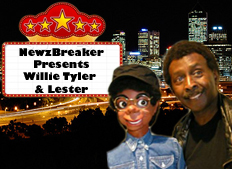 Exclusive Interview by "Bad" Brad Berkwitt
Pictures Courtesy of Willie Tyler
"Everything old is new again." – Willie Tyler
It seems as of late, I have been taken on a journey back to my childhood, growing up in the 70's, with interviews that I am conducting for NewzBreaker. In this Q & A, I had the pleasure of talking with an entertainer from this era that had both Dad and I in stitches when we saw him, and his sidekick, on the various popular variety shows from that era. This gentleman is none other than the highly popular ventriloquist Willie Tyler that brought life to his sidekick "Lester."
When they performed, you were guaranteed to laugh each and every time Lester opened his mouth. Those lines of course have to be contributed to Willie Tyler, who for over 50 years has entertained audiences around the world. In this exclusive interview, I found Willie still passionate all of these years later for his craft and willing to share intimate stories of an amazing career that still endures to this day.
NB: First off, let's catch the NewzBreaker readers up on what you and Lester are doing today?
Lately we have been doing a lot of cruise ships and Indian Casinos. From time to time, we do comedy clubs, but today, there aren't as many as there were in the 1980s.
NB: Years before you became famous for your very funny act with Lester, you had Charlie McCarthy and Edger Bergen and Paul Winchell and Jerry Mahoney who both had very successful ventriloquist acts. Which one, if either, did you mold your routine to and did watching them lead you to wanting to be a ventriloquist?
As a kid, I used to watch Paul Winchell who had a weekly show on TV at the time out of New York sponsored by Spidell Watch Bands. Later on in my career, I was able to meet Edgar Bergen and we did an HBO special called "The Vent Event". In fact, I have a picture from the finale which Steve Allen was the host; Edger Bergen and Mortimer Snerd were there along with Sherri Lewis and Lamb Chop. Standing beside me was fellow ventriloquist Jay Johnson.
NB: So then would you say, Paul Winchell was your influence to become a ventriloquist?
Yes, as a kid (about ten years old), I would see him and was fascinated how he made that little character Jerry Mahoney and Knucklehead Smith come to life. So the very next day, I wanted to try and emulate what he did. So I took my sisters discarded doll and Jerry-Rigged it in such a way that I was able to pull a string and the mouth would move. I really started to get into it and did little variety shows in school. Then later on, I found a Popular Mechanics Magazine which had an ad in it for learning ventriloquism. Being from Detroit, this particular place was located just outside Detroit in a suburban area called Grosse Pointe.
My teacher (Thelma Baldwin) saw how interested I was and took me out there to meet Madeline Maher (Maher School of Ventriloquism) and she gave me the correspondence course and a ventriloquist figure. The first real store bought ventriloquist figure I got was the Jerry Mahoney and she painted him brown. (Big Laughs) Then later on, Lester started coming along.
NB: You have appeared on countless shows over the years, but one that cracked me up was your appearance on The Robert Guillaume Show back in 1989. It seemed when you and Lester did your lines, that both Robert and Vernee Waston- Johnson were doing everything not to crack up. Was that shoot as much fun to participate in as it was to watch?
Yes, it was a giddy kind of situation. We rehearsed it, but when you finally do it, it's different. When you do it live, it can be funnier. That's why a lot of actors like doing live theater as opposed to doing film, because they get the reaction right then. Vernee asked Lester, "Why did you sit up and applaud in the bed?" Lester said "Because you earned it." The look he had on his face when he looked back at me and than her was very funny.
NB: Is there one appearance that you enjoyed the most?
I did the David Letterman Show a few years back when they had "Ventriloquist Week". We were the first act on the show. I remember David from The Comedy Store and when he moved out here from Indiana. He was trying to get into show business as a Stand-up comic working at The Comedy Store. So it's the idea that years later, fast-forward and here it is…we are doing the David Letterman Show.
It was great in two-fold. The show is from The Ed Sullivan Theater. By the time I was ready to do the Ed Sullivan Show, he had retired and, at that particular time, I was with Motown for eight years. That particular night everything fell into place and though I never did the Ed Sullivan show, I was in that building where the spirit was…
After Lester and I did our set, David gave us some very positive comments during the commercial break and even came back later on in the show and mentioned us.
Later on down the road, they did "Ventriloquist Week II" and David mentioned us again.
NB: Is there any venue that you wanted to play over the years, but never had the opportunity?
Carnegie Hall was the venue.
NB: I remember you co-starred in the 1978 movie about Vietnam called "Coming Home" that was very popular. In it, you played a paraplegic soldier returning home from Vietnam War. Did you enjoy doing a dramatic role?
My agency called me at that time and mentioned something about being in a movie. So I had to go to Director's home (Hal Ashby's) in Malibu, California, and took Lester with me. When I got to his home, he was just coming in from the beach and I did a little bit with Lester and then, when we got done, Hal said: "I will be right back." When he came back, he was scratching his head and said, "If we go with this, could we use another character?"
Because I was supposed to be a Vietnam veteran, they wanted the wooden character to be Vietnamese and to be actually bolted to my wheelchair because I was a paraplegic.
Even though Lester was not in the movie, it was his voice that was used. It really was nice to do that movie because it was very interesting. It wound up winning the Oscars for Best Actor (Jon Voight), Best Actress (Jane Fonda) and best Screenplay. I did enjoy playing this dramatic role.
NB: Do you have the very first Lester you ever used?
Yes, I do and he came along when I was about 13 or 14 years old. He was a small Lester because I was small at that time. I used that Lester until I went into the Air Force when I was 18 and then I got a medium Lester. I was in the Air Force until I was 22.
When I got out of the service, I went back to Detroit and got with Motown which was really happening at the time. At that time, Smokey Robinson and the Miracles were there and Mary Wells was the biggest one there at that time. Then we started playing bigger venues and theaters and having balconies and such, it was harder for people to see the medium Lester from far away. So I went back to Madeline Maher in Grosse Pointe, MI, and had her make a large Lester which I have now.
Then what happened is all the people I worked with at Motown would come up to me and say, "We like the other Lester better." It was like he was a new person. When I first got him, he had short hair. Then I added the longer hair and put glasses on him who changed his personality and people really got used to him.
NB: What did you do in the Air Force?
I was what they called a Recreational Specialist and was very fortunate because I was able to work service clubs. We put entertainment shows together on the different bases. At particular times of the year, they had talent contests Air Force wide, so I would be in them and we traveled to different Air Force bases to compete.
It was great when I came in because I found that when some came into the Air Force, they didn't have any particular things that they did. When I went to the recruiter's office, I showed him a picture of me being a ventriloquist and he said: "I can't guarantee you anything, but I will see what I can do." But I was lucky and did the Recreational Specialist thing the entire four years I served.
NB: What year did you come in the Air Force?
I came in the Air Force in 1958 and got out in 1962.
NB: In doing research for this interview, I wondered if you were the only African American ventriloquist I had ever seen in the business. I actually found a John W. Cooper from the early 1900s who did an act and more recently, Ron Johnson. Are there more African American Ventriloquists out there, but you just don't hear about them?
There has been a small niche, over the years. You had Richard and Willie who sometimes people would come up to me and say, "I've got your record Richard." But I had to tell them it wasn't me. There was another guy who used to work with Ray Charles named "Aaron Williams" and he had an act called Aaron Williams and Freddy. He was a Deputy Sheriff out here as well.
NB: What do you think of your part of the entertainment business today?
It's sort of strange today. Once upon a time, when I was growing up, you used to watch TV when you were younger and it was easier to make people laugh. Today, the audiences are so sophisticated and are pretty much burnt out from watching so much stuff. Even today, people are very harsh like when you watch the talent shows like "America's Got Talent" or "Dancing with the Stars," the judges get on the contestant's cases. It's not positive feedback. When I was starting out, I did get stuff like that in the theaters, but when you get it on TV which is getting national exposure and a judge tells you, "You suck", that is very hard to take in front of millions of people. It's OK in a theater, say like the old days of the Apollo Theater where they had amateur night on Wednesdays. You only saw it right there if the audience booed you.
NB: Do you think the very popular variety shows you appeared on years ago will once again comeback and knock these reality shows off the air that in my opinion are, for the most part, are total crap?
I think they will because it's getting to the point that people are getting their fill of reality shows. Don't get me wrong, reality shows have the following and are making lots of money. I agree with you that even though they are making money, it doesn't make them good. The people behind these shows find them easier to cast because you don't have the prim Donnas to deal with. But like the old song goes, "what comes around goes around." Everything old is new again.
NB: In 2011, how far have the ventriloquist dolls evolved from your early days of using Lester?
I am pretty fortunate with Lester because his arms move and my brother came up with that idea. Some ventriloquists have the little stick to make their arms move. So when my brother came up with the idea for his arms, it gave Lester his own gestures.
Sometimes the gestures when he says one particular thing gets a big laugh.
Eventually I think it will probably become robots. On another thought, you and I had talked about the TV stuff where you saw movies or shows with ventriloquism in them. What really turned off some people to the ventriloquist world was when the Chucky movies came out. They were so violent and a lot of people had gotten scared of the characters like Chucky who had all the stitches in his face. Lester has been around for over 40 years and is made out of wood.
NB: How much does Lester weigh?
He is heavier than the average ventriloquist figure because they are made of fiberglass which is very light. With Lester, I have a little gear in the back to rest his head on because it can get tiring doing a 45 minute show.
NB: In all the years you have been doing your act, have you ever had a malfunction with Lester?
Knock on Lester, not really, but you know what? I did one time… What happened was I was working in the early – early days at a place in Detroit called "The Brass Rail," which was a strip joint that had comics and a trio there that played for the strippers. Each night, the strippers would get (3) thirty minute breaks and the comics would come up on the stage and do 30 minute sets. I was in the room with one of the strippers and she asked, "How does he work?" I let her hold Lester and the apparatus in the back that moves the eyes where you are supposed to pull up and down on it. She pushed forward on it and I didn't know until I got on stage that the eyes had gone haywire with one going to the left, and the other, to the right. She had broken it. After that, I would never let anyone touch Lester. People did laugh….
NB: If you were stranded on a desert island and could only have one CD and one movie, what would your choices be?
The movie would be Lonesome Dove with Tommy Lee Jones and Robert Duvall. It was actually a Motown production. The CD would be Doby Gray with his track Drift Away on it.
NB: Is there something that is not well known about you that you can share with the readers?
If I had not gone into show business, I would have been a carpenter.
NB: Finally, do you have a saying you continue to live your life by?
"Today can be wonderful yesterdays once you reach tomorrow."
To visit Willie and Lester's official website click here.
Willie Tyler & Lester in the Air Force (1962)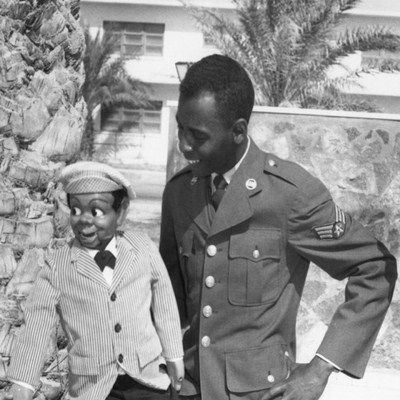 Fox Theater (1966)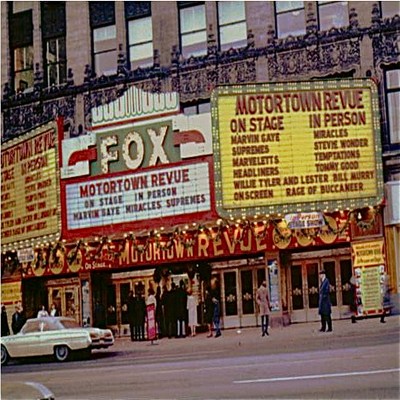 Sammy Davis, JR. with Willie & Lester on Laugh-In (1972)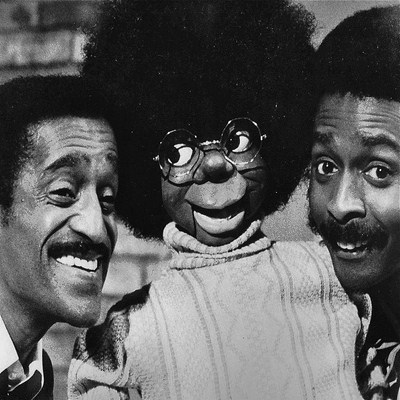 HBO Special: "The Vent Event" Hosted by Steve Allen (1978)
The Jeffersons TV Show (1979)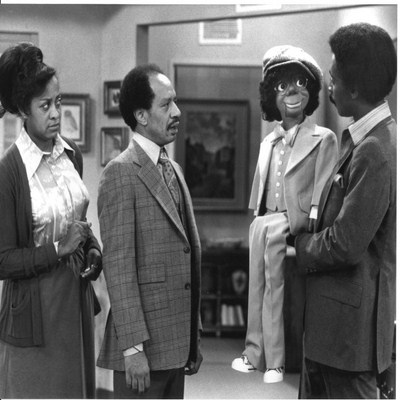 Paul Winchell, Lester, Jerry Mahoney and Willie (1980's)