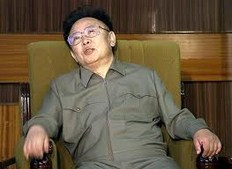 By "Bad" Brad Berkwitt
North Korean television has announced via a "special broadcast" that its leader Kim Jong Il has died in Pyongyang. He was 69.
Kim's death was announced Monday from the state capital of Pyongyang. Il was a horrible man and tyrant to his people. The world is a better place today without him and hopefully the people of North Korea can find solace in his death and maybe one day, become a non communist country.