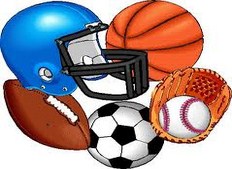 Online sports gambling dynamics are changing quickly as nearly everyone has been hiding under their desks these days as December has been hot and heavy with massive firings of coaches that will change the look and the angles of the respective teams and sports involved.
College football has led the way with a deluge of firings that could still go on as now assistant coaches are being picked off left and right by head coaches that barely survived and who are facing the guarantee of being clipped if they don't improve things in 2012. Among the most bizarre of all firings was at Texas A&M where Mike Sherman methodically built the Aggies up to the status of a 9-win team last year that included wins over Nebraska, Oklahoma, and Texas. The Aggies slipped back this year to 6-6 as they had trouble holding big leads. Instead of thinking in terms of giving Sherman another year as he continued to recruit great talent, the Aggies went to the extreme to fire him a week after a tough and controversial loss to Texas. To make matters worse, Sherman found out he was fired by cell phone in the driveway of a potential recruit and after his family found out online. Sherman said it best when describing the climate of modern college football when he stated that teams would rather change than fix them.
Arizona State is coming off a weird and bizarre hiring as after they clipped coach Dennis Erickson, they took almost a month to fill the void before stealing notorious job jumper Todd Graham from Pittsburgh, where he served one season after pledging his joy and loyalty to the program upon being hired last year. Pitt will now look to hire its fourth head coach in a year. Perhaps keeping original coach Dave Wannstedt would have been the best thing after all. Meanwhile Arizona State had numerous rejections and then leaked out that they were hiring June Jones, only to back out at the altar due to negative fan feedback.
In the NFL, the Kansas City Chiefs and Miami Dolphins fired their head coaches while over the past few weeks the Los Angeles Kings, Anaheim Ducks, Washington Capitals, and St. Louis Blues have all changed coaches.
The firings are likely to continue with the end of the NFL season followed by the start of a high pressure and compacted NBA season that will have less margin for error. It all adds the ever-changing dynamics of online sports gambling.