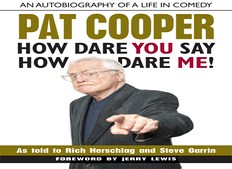 By "Bad" Brad Berkwitt
Cover Photo: Jeffrey Hornstein
Author Photo: Robert Weidenfeld
As a young man, I was exposed to many things by my late father, Alvin Berkwitt, who was 40 years my senior.   Comedy was certainly one of them. Comedy albums or TV shows with comedians was common place in our household and my first exposure to Pat Cooper. When Pat came on the screen or when we listened to him on our record player, Dad's laughter turned to tears. He would always say, "Bradley that is talent. Either you have it, or you don't."
Well, throughout Pat's autobiography, he talks about talent, including his own. Why shouldn't he? He is talented, funny and like Don Rickles, the last of his generation in their brand of comedy.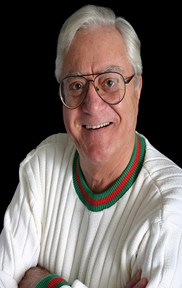 I found Pat's book as funny as the man – catching myself laughing out loud on certain stories. I am sure others may think he made a mistake bringing up famous celebrities who treated him unfairly which he discusses in-depth in the book. So what! He has a right to be heard, just like they felt they had a right to treat him without dignity.
In a world today, that is too damn politically correct, Pat Cooper the man, and his autobiography "Pat Cooper How Dare You Say How Dare Me!" are a breath of fresh air.
Grab your copy now because it will make a great stocking stuffer for Christmas…
To order your copy of Pat's book click here.