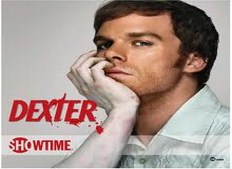 By "Bad" Brad Berkwitt
It's no secret that Showtime's DEXTER starring Michael C. Hall, is my favorite show on TV today. Well, Showtime has delighted millions of fans of the show by renewing it for Season 7 by inking a deal that has Hall very happy from all reports.
Shooting will start soon for the seventh season in LA.
Season-to-date, "Dexter" is averaging 5.1 million viewers, a figure that takes into account On Demand, repeats and DVR viewership. So far, it's the shows best season yet….
NewzBreaker congratulates the entire talented case of DEXTER for getting picked up for season 7……. Watch out Bad PEOPLE……..