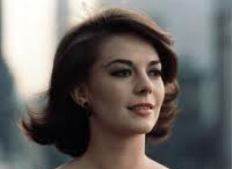 By "Bad" Brad Berkwitt
Actress Natalie Wood who died over 30 years ago by drowning in the Pacific Ocean under suspicious circumstances has had her death case reopened by the Los Angeles police who believe they have enough information to reopen the investigation into her death, reports CBS-2 TV in Los Angeles.
Information about the case will be put out a press conference later today in Los Angeles. The Sheriff's Homicide Detectives said they decided to look into the case again because they were recently contacted by "persons who stated they had additional information about the Natalie Wood Wagner drowning."
The Los Angeles Times is reporting that comments made by the captain of the yacht which Wood drowned while she was with her husband Robert Wagner and fellow movie actor Christopher Walken, has prompted the reexamination.
For years, there has been much speculation about this case and hopefully this time around, they can find out what really happened to Natalie Wood.
NewzBreaker will bring you all the breaking updates on this story as they unfold…