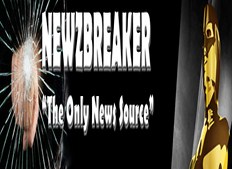 NewzBreaker.COM was created by "Bad" Brad Berkwitt and Geno McGahee, with the intentions of getting the most up to date and accurate news headlines, ranging from the world of entertainment, world news, paranormal news, and much more.
A search for experts from across the globe brought writers that are established and are "in the mix." NewzBreaker has vowed to bring you, the reader, a "no pulled punches" approach to journalism, granting our writers the freedom to speak their mind without concern, and through this, we believe that we will be presenting a breath of fresh air and a new source for your daily news.
Welcome to NewzBreaker.COM a website created by Grim X.