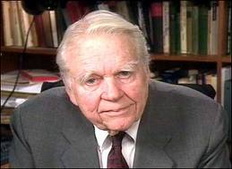 By "Bad" Brad Berkwitt
Former 60 Minutes correspondent Andy Rooney who just signed off the TV show last month, has died at age 92. Rooney, had gone to the hospital for an undisclosed surgery, but major complications developed and he never recovered.
"Andy always said he wanted to work until the day he died, and he managed to do it, save the last few weeks in the hospital," said his "60 Minutes" colleague, correspondent Steve Kroft.
Rooney in his life always did what he loved and fans around the world mourn the death of this very talented man…
NewzBreaker extends our deepest condolences to the Rooney family in their time of grief….

Loading ...