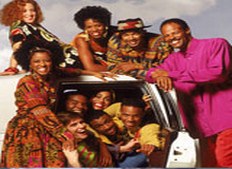 By "Bad" Brad Berkwitt
Keenan Ivory Wayans very funny show that ruled the network airwaves in the early 1990's is returning to the Fox Network. Fox has announced it will revive In Living Color, the sketch comedy series which made stars out of Jamie Foxx, Jim Carrey and many others. Keenan Ivory Wayans, the original series creator, will serve as host and executive producer of the new episodes.
The show will be two half-hour specials in the spring of 2012 with no exact dates being released to the public at this time.
Maybe they can even get Jennifer Lopez and Rosie Perez to come back as Fly Girls….