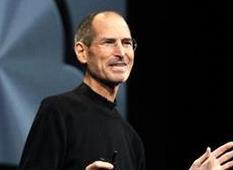 Today, AskMen, the leading men's lifestyle website with 17 million monthly readers, announced the results of their 6th annual Top 49 Most Influential Men of 2011, as determined by more than 200,000 votes. Visionary Steve Jobs takes the #1 position after a month long public voting process which began in early September. The Top 49 Most Influential Men challenges AskMen's readers to determine which male figures have made the biggest impact and, ultimately, shaped what it means to be a man of influence in 2011. George Clooney holds the record as the only person to be named to the Top 49 for all six years.
The year of the visionaries, Steve Jobs, SEAL Team Six, Larry Page, Warren Buffet and Kanye West round out the top 5 positions on the 2011 list. Other notables include Andrew Mason, Jack Dorsey, and Mark Zuckerberg, representing the surge of tech visionaries who men find influential. Hollywood heavyweights including Ryan Gosling, Ashton Kutcher, Bradley Cooper, Charlie Sheen, and Simon Cowell all made the list.
Voters honor courageous acts electing SEAL Team Six to the number two position, Oscar Pistorius, a runner with prosthetic legs who made it to the Olympics, and Mohamed Bouazizi, a Tunisian who lit himself on fire in protest sparking worldwide controversy.
"This year's list is a true reflection of the times we live in, with technology being at the forefront, and visionaries like Steve Jobs inspiring our readers all over the world," commented James Bassil, Editor in Chief, AskMen. "Jobs held steady in the number one position for the last four weeks during our polling, which really pays tribute to his legacy."
The complete roster of this year's Top 49 Most Influential Men of 2011, including profiles of each honoree, can be found at www.askmen.com. In order, the Top 49 are:
1 Steve Jobs
2 SEAL Team Six
3 Larry Page
4 Warren Buffett
5 Kanye West
6 Mohamed Bouazizi
7 Prince William
8 Anonymous (Wiki leaks group)
9 Ryan Gosling
10 Lionel Messi
11 Cadel Evans
12 Jon Stewart
13 Andrew Mason
14 George Clooney
15 Jay-Z
16 Charlie Sheen
17 Alexander Skarsgard
18 Pep Guardiola
19 Novak Djokovic
20 Piers Morgan
21 Barack Obama
22 Rene Redzepi
23 Ashton Kutcher
24 Anderson Cooper
25 Ai Weiwei
26 Jean-Claude Trichet
27 Mark Zuckerberg
28 Chris Hemsworth
29 Terry Richardson
30 Peter Dinklage
31 Louis C.K
32 Mark Cuban
33 Soleio Cuervo
34 Elon Musk
35 Jimmy Fallon
36 Jack Dorsey
37 Michael Bloomberg
38 Dana White
39 Dirk Nowitzki
40 Matt Damon
41 Julian Assange
42 Tom Brady
43 Christopher Nolan
44 Larry David
45 Rory McIlroy
46 Justin Timberlake
47 Bradley Cooper
48 Oscar Pistorius
49 Simon Cowell
Notably missing from this year's list are Bill Gates (previously ranked No. 2) and James Franco (previously ranked No. 7), while some returning honorees, such as Mark Zuckerberg, have experienced significant shifts in ranking, dropping from No. 2 in 2010 to No. 27 in 2011. Meanwhile, others, such as Kanye West and Barack Obama, have remained in the same position both in 2010 and 2011 (No.5 and No. 21 respectively).
"Being voted into AskMen's Top49 Most Influential Men list feels not quite as good as the time Eva Longoria spoon-fed me guacamole live on air, but nearly." –Piers Morgan" (No. 20)
"Thank you to my new best friends at AskMen. I hope to do them proud!" –Mark Cuban (No. 32)
"2011 has been a magnificent year for me, but I feel especially honored to be considered one of the most influential men of the year by AskMen readers and would like to thank all the people who voted for me." Rory McIlroy (No.45)
To see exclusive videos, photos and comments from this year's honorees, visit www.AskMen.com. Further coverage of the Top 49 Most Influential Men will also be available on AskMen's Facebook and Twitter pages.