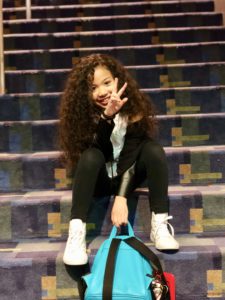 By Tatiauna Miller
I'm sure other parents have looked at their children and said "Wow, I can't believe I have a kid!" I have this feeling at least once a month. I'm always staring at my daughter wondering, how she got here and who she belongs too? I remember when I found out I was pregnant I couldn't even remember how that happened and I don't drink! I was shocked I was pregnant the entire 9 months. The day I had London, I kept looking at her wondering if she's actually my child and not someone else's? Then I brought her home and everyone kept saying "Wow I can't believe you have a kid!" "Yeah, me too buddy!"
It's been over a week since my daughter's 8th birthday, she's getting older, taller and smarter. She has so many thoughts and opinions about things, this is like night and day from slapping you in the head with the sippy cup because she wanted my attention when she was a toddler. Kids always ask difficult questions, she's on that stage right now where she hears something and decides to ask me about it and it's never a "good question". It's always one of those questions where you stress about answering properly because there could be a million consequences if you don't or you could just mess up their brains for the rest of their lives.
At 8 years old, she still thinks I'm cool, funny and she likes being around me. I'm dreading that moment when she can't stand me. The teenage angst stage where everything I do is a "MOM" with an eye roll and then she begins to hide shit for me. I'm already preparing my emotions on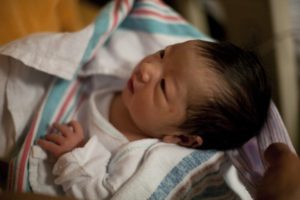 how to handle that stage, I tell my daughter I'll always love her even when she's a teenager. She doesn't get my comments but I tell her try to remember this because "I know the future".
When you have a child, it seems the years flow by so fast. I guess maybe it feels like that because children grow and learn so fast that the time seems like it's blowing by. I remember feeding my daughter baby food and now she prefers hummus and carrots as a snack. Gees she's over there making healthy choices and eating grown folks food.
I remember getting her dress and putting on her shoes when she was a toddler and now I'm happy she can do that on her own. How come getting toddlers dressed is the worst thing ever? You have to strong arm them into their clothes which feels like child abuse but you know it's not because they are freakishly strong and will have you sweating after it's all over. How about putting on their shoes? I felt like every shoe just never fit, you have to again mush their feet inside the shoe. Not to mention the toddlers stay pissed about putting on shoes, so you don't know if it's actually hurting them or no? Yea I'm so happy she can get her own self dressed!
Not even London knows she's 8. She has been telling people she's 7 all week. I keep reminding her that she just had a birthday. She told me the other day she can't believe she's 8, she stays reading my mind. I told her I felt the same way too and she looked shocked and appalled. I asked why are you looking at me and she said "You can't believe I'm 8! So, you don't believe in me as your daughter?" Like what? I have to stop myself from arguing with her because nothing spells loser like arguing with an 8 year old. She has valid points sometimes, but it's usually some smart ass comments and I have to tell her to leave me alone, which she does! At the end of the day I'm so thankful to have this little one, even though I wonder who her parents are.
Thanks for giving me your time! Have a beautiful day, laugh more and live more!
Comments or questions are welcome.