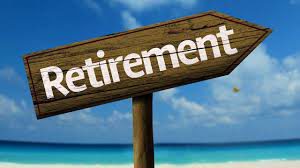 By Aida Mounkes
When you are young, saving for retirement almost seems frivolous. Retirement is very far off. However, the best time to start your retirement planning is when you are young. That is the best time to start a foundation of savings that can take you to wherever you want to go in the future.
Compound Interest
When you start working, it is a very exciting time. This is a time to get your home in place and start your budget. This is the best time to start considering some very basic financial moves that will help you plan for your retirement like compound interest. If you take $1000 to start an IRA and then do $100 a month into that IRA starting when you are 25, by the time you are 62, you will have saved $240,501.90. That is close to a quarter of a million dollars. Using compound interest, you will be financially ready to retire when you are ready to retire.
Traditional IRA vs Roth IRA
There are many different types of Retirement Savings Accounts that you can use for your Retirement planning needs. A Traditional Individual Retirement Account (IRA), will let you put money away for retirement before taxes hit your paycheck. That money will grow based on the interest of the funds it is based on in the stock market, also tax free. When you take the money out, is when you will be taxed, much like a paycheck. The problem with this is the bigger amount you take out of the account, the more taxes you have to pay. So, if you simply just replacing your paycheck the taxes should similar however, if you take out a big amount like $100,000.00 you will be taxed at that amount.
Roth IRA
The Roth IRA, is very similar to the Traditional IRA except that money goes into the Roth IRA after taxes have hit your paycheck. That way your have already paid taxes on that money and do not have to pay taxes when you take the money out. There are other differences between the two but these are the big ones that I am showing you. Now you do have the option to switch from Traditional IRA to Roth IRA but not the other way around and by doing this you will have to pay the taxes in the process.
Saving for retirement may not be fun but it will be very exciting when you are looking at retirement later. This is something that is available at most banks and you can ask your personal bank for their own rates of returns.
Comments or questions are welcome.