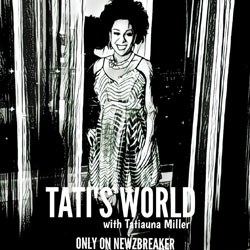 By Tatiauna Miller
Roses are Red; Violets are Blue, Valentine's Day is around the corner, so what YOU gonna do? I know, I ain't gonna do nothing! It seems to me some participate just to show off or try to prove that someone loves them. If you want to show off on Valentine's Day, I only want to see marriage proposals and cute cards from children. I don't care about those flowers that are going to die 3 days from now or some expensive ass chocolate I'm going to regret eating. I overthink when I get flowers; I don't want a pretty temporary flower that shrivels and dies! How about giving me something that I can nurture like an actual plant? It takes more thought in giving your significant other a plant that requires care; food, water, sunlight, just like a relationship requires care to grow and prosper. 
Most people don't even know what Valentine's Day is about or why it's even celebrated. Historians have said the origin of Valentine's Day was a Roman fertility festival called Lupercalia celebrated in February. The festival was dedicated to the Roman God of agriculture and the founders of Rome; Romulus and Remus who were believed to be raised by a she-wolf or Lupa. The Lupercalia rituals entailed the sacrifice of a goat and dog for fertility and purification. After the sacrifice the members would strip the hide from the goat, dip the skins in the sacrificial blood and slap both woman and crops fields with the bloody goat hide! This ritual was supposed to make the woman and the crops more fertile in the future. All I know is being slapped by a goat skin covered in Goat and Dog blood is not attractive! This gave me zero love feelings and the only hearts I see is poor Billy Goat and Fido's heart on the ground in a field somewhere. Imagine ladies, getting slapped with some bloody skins by your mom, talking about she needs another grandbaby. If getting a Valentine equaled getting pregnant a lot of people would be like "Nah, don't get me nothing".
In the 5th century after the rise of Christianity Lupercalia was outlawed and later became "Christianized" to February 14th, St. Valentine's Day to honor the martyred Saint Valentine. Apparently, there was more than one Saint Valentine or Valentinus; the story I prefer was of the Priest who married couples in secret due to the outlaw of marriage. The legend goes that Roman Emperor Claudius II thought single men made better soldier and outlawed marriage for young men. In comes the priest Valeninus who risked his life to marry the young lovers. Eventually Saint Valentinus got caught and was put to death for his crimes. What I want to know is who snitched on Valentinus? Who's got drunk at the Tavern with friends, talking about Val married my love and I last night behind the church? This story is heroic and maybe a little romantic but not sure how this evolved into our current Valentine day traditions.
The oldest known valentine was written in 1415 by the Duke of Orleans, to his wife while he was imprisoned in the Tower of London. How sweet! See thousands of woman and convicts reenact the original valentine every day, and yall wanna judge! Statics say that women purchase approximately 85 percent of all Valentines. That statistic just tells me that men are full of shit, talking about Valentine's Day is only for woman. It's obviously for men too or women are just buying shit for themselves and telling the man to give them to us or saying a secret admirer sent them. I only buy Valentine's for my daughter to give to the family and classmates.
My daughter constantly insists that I need to be more Holidayish, obviously she thinks I'm a curmudgeon that doesn't want to celebrate anything. Personally, I feel like a rebel that refuses to conform to consumer driven holidays to prove my love for my family and friends. Anyway, I explained that to her but she doesn't get me, obviously she's only 7. So, go ahead and enjoy your mass produced expressions of love next week and I wish you a fertile year to come! Happy Baby day!
Thanks for giving me your time! Have a beautiful day, laugh more and live more!
Comments or questions are welcome.