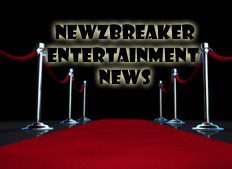 Legend has it that the quiet, picturesque village of Dryden, N.Y., inspired Frank Capra's vision of Bedford Falls in It's a Wonderful Life. But contrary to that image, Dryden became the setting for a strange string of tragedies and murders between 1989 and 1999 that left residents wondering why death stalked their beloved town. To them it was a tragic coincidence, but outsiders gossiped about a curse, labeling Dryden as a real-life "Village of the Damned." Residents have maintained a code of silence… until now.
Nearly two decades after Dryden's dark years ended, America's leading true-crime network, Investigation Discovery (ID), brings the mystery to life in a serialized format that features the town itself as the central character, as well as a Greek chorus of residents that lived through this tragic time. Each episode pries open one chapter from that era, starting with the cold-blooded execution of an entire family, followed by the murder of a beloved football coach, the untimely deaths of two beloved cheerleaders, and the tragic ripple effects that touched all corners of the community.
Interviews with law enforcement and other key players transport viewers back to the moments, days, months, and years that followed each crime. Produced by Red Marble Media in association with Spring Theory, the five-part serialized event VILLAGE OF THE DAMNED airs Tuesdays at 10/9c starting November 28 only on Investigation Discovery.
"This exclusive and limited series, VILLAGE OF THE DAMNED, explores important and disturbing questions concerning how innocent people become ensnared by evil, and how a tight-knit community survives when senseless crime pushes it past the breaking point," said Henry Schleiff, Group President of Investigation Discovery, American Heroes Channel and Destination America. "As the leading television destination for true-crime programming, we are grateful to the small town community of Dryden for putting their trust in ID and Red Marble Media to tell their story in a way that's never been done before."
Twenty years ago, as gossip swirled that a so-called "curse" loomed over Dryden, residents focused on healing through heartbreak while law enforcement worked tirelessly to pursue justice. In a town of 15,000 people where everybody knows each other, residents were left in fear and wondering "who could be next?"
Serialized episodes in this season of VILLAGE OF THE DAMNED include:
SERIES PREMIERE: "The 'Curse' Begins at Christmas" on Tuesday, November 28 at 10/9c
In 1989, the village of Dryden reels when a horrifying Christmastime massacre claims the entire Harris family. Suddenly, the once safe and quaint New York town finds itself torn apart by the grisly quadruple homicide of Tony, Dodie, Shelby, and Marc Harris. Residents live in fear while police race to identify the killer – or killers – but just when the horror seems to have passed, terror visits the town again when 2-year-old Aliza May Bush vanishes in a snowstorm. These events mark the beginning of a so-called "curse" that descends on Dryden for the next ten years.
"Thirteen Days in Winter" on Tuesday, December 5 at 10/9c
By February 1990, residents of Dryden can finally breathe a sigh of relief after the nightmare of the Harris family murders. But then, word spreads that little Aliza May Bush has gone missing in the blinding snow. Neighbors search for the girl for 13 days. It's not until Aliza's mother receives one of her daughter's pink mittens in the mail that police realize they are dealing with a kidnapping and time is running out. Then, three years later, the "curse" of Dryden returns when a young woman named Kirsten Clark awakes to witness the terrifying murder of her friend Scott Hume.
"Dryden's Dark Soul" on Tuesday, December 12 at 10/9c
As the dark cloud over Dryden lingers, two love stories turn to tragedy. In August 1993, Kirsten Clark reels from the horror of witnessing her friend Scott Hume's murder at the hands of another friend, Paul Jackson. Now, both Kirsten and Paul relive the terrifying events that led them down this twisted path. Just one year later, Dryden's beloved football coach, Stephen Starr, crosses paths with his daughter's deranged ex-boyfriend, Jonathan Merchant. For months, Jonathan threatens and stalks the Starr family. But no one predicts the violence that will erupt in the Starr home on the morning of December 30, 1994.
"The Final Fall, Part 1" on Tuesday, December 19 at 10/9c
As news spreads about the tragedy of Dryden's football coach Stephen Starr, the town comes together to pray that the worst is behind them. The worst horror is still to come. In September 1996, one month of terror brings the "curse" to a nightmarish crescendo with more tragedy befalling Dryden's football community. Star football player Scott Pace is killed, a man named Ed Bailey commits a horrific act of violence that stuns his family, and two Dryden High School cheerleaders suddenly vanish. These three tragedies will lead outsiders and the media to begin calling Dryden the "Village of the Damned."
"The Final Fall, Part 2" on Tuesday, December 26 at 10/9c
Since December 1989, one tragedy after another has haunted Dryden. Then, in October 1996, the town's story reaches its terrifying conclusion when two beloved cheerleaders, Sarah Hajney and Jennifer Bolduc, vanish. Worse still, police find evidence in Sarah's home that the two met with foul play. As the town prays for the girls' safe return, police track a twisted sociopath who has been living in their midst for years. The events will scar the town forever, but does Dryden deserve its reputation as the "Village of the Damned?"