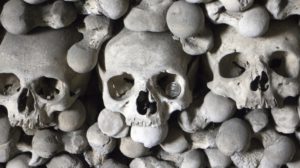 By Marla Eggar
Murder in the mob often comes in the form of those you trust. Its necessity helps to maintain control and reinforce a strong mandate… "Death before Dishonor." Protecting the pride of its members and maintaining the integrity of the organization is a key component to the mob's reputation and survival. Upholding the code of honor sometimes comes at a high cost. Listed below are my picks for the most shocking and appalling murders committed by the mob.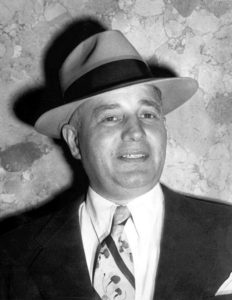 1.) Guarino"Willie"Moretti -The inspiration for the Luca Brasi character in The Godfather and Frank Costello's muscle/cousin was born in Bari Puglia, Italy. During the 1920s and 30s Moretti became involved in everything from extortion to robbery becoming a powerful influence in the Genovese family. In 1950, during the Kefauver Hearings instead of clamming up like other mob associates Moretti made a mockery of the hearings which didn't sit well with the other New York families including his own. It was believed by some that Moretti had a mental ailment, brought on by syphilis, and was now a liability. Nevertheless, despite the compassion by some it was ultimately decided that Moretti had to go. On October 4,1951 Moretti was shot at Joe's Elbow Room Restaurant located in nearby Cliffside Park, New Jersey. He was 57 years old.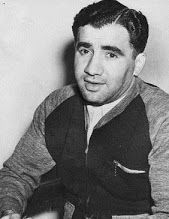 2.) Abe Reles – also known as "The Canary Who Could Sing But Couldn't Fly" was a member of the feared hit squad Murder Inc. His formidable disposition made him notorious. While it's believed Murder Inc. is responsible for close to 1000 murders Reles is better known for his part in the Shapiro murders in 1931. By 1940, however, Reles murderous lifestyle caught up with him. Facing the electric chair Reles became the first of his statue to break rank and become a government informant. Unfortunately for him payback was a bitch and on November 12, 1941 Reles, despite having security by the door, fell to his death. Ultimately it was ruled by a grand jury that Reles death was accidental. To this day there is still speculation that the mob paid to have Reles killed.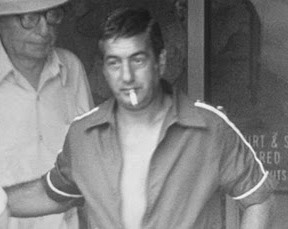 3.) Dominick Napolitano – A Caporegime in the Bonanno family Napolitano established himself firmly as a leader and eventually earned the right to head his own crew. Dominick Napolitano, also known as Sonny Black, troubles began when he befriended Donnie Brasco, an undercover FBI agent whose real name was Joe Pistone. As immortalized in the movie "Donnie Brasco" through Pistone friendship with Benjamin "Lefty" Ruggiero Pistone eventually made the acquaintance of Sonny Black. Over the years while Pistone was gathering information he and Sonny became close friends. So, close that Sonny, according to Pistone, recommended him for membership. The investigation took a turn for the worse when Sonny asked Pistone to commit murder. FBI then decided to intervene and terminate the operation. Once it was revealed that Donnie Brasco was actually an undercover agent Sonny Black's fate was sealed. He was summoned to a meeting where he was ambushed and shot to death. His body was found one year later. His hands had been severed off and his face was horribly decomposed. Officials had to identified his remains through dental records. Despite his death, Sonny Black is still remembered for excepting his fate and dying like a man.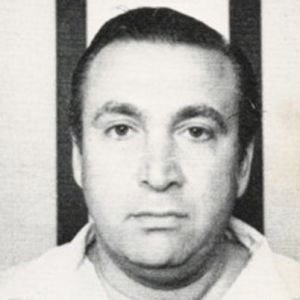 4.) Roy DeMeo – Known for his Gemini method of disposal DeMeo started out as a loan shark. In time, DeMeo formed his own crew and branched out into carjacking, drug dealing and murder for hire. The DeMeo Crew became known for how meticulous they murdered their prey. One member would be in charge of luring the victim while the rest waited to ambush. After the assault, the victim would be bled to death, chopped up and scattered throughout the city in various locations. Once word got out through informants how people went missing after sojourning to the Gemini Club the authorities started paying the DeMeo Crew more attention. This attention in combination with the intense investigation into the Gambino crime family forced Big Paul Costellano to put a hit out on DeMeo. Stories vary as to how and who actually pulled the trigger one thing we know with certainty is his body was found in the trunk of his car in the fetal position covering his face and his body riddled with bullets.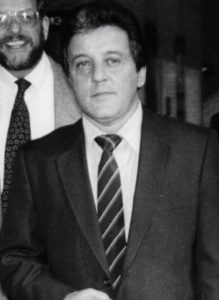 5.) Tony Spilotro – Spilotro made a name for himself with the Chicago mob and in time became the top man in Vegas. Throughout Spilotro's mob career he became known for his "cut throat" enforcer skills and burglary. Despite his effectiveness and track record, Spilotro also became known for his flagrant disregard for the rules, subversive attitude towards mob superiors and drawing too much attention to himself.
In addition, it was rumored that Spilotro had played a part in the attempted murder of long time friend Lefty Rosenthal and having an affair with his wife. Eventually, it was decided that enough was enough and both Tony Spilotro and his brother Michael were murdered. Unlike the portrayal in the movie Casino, the Spilotro brothers we're not severely beaten with baseball bats. At trial, Forensic pathologist Dr. John Pless testified in court that upon reviewing the autopsies both brother's injuries were most likely caused by blunt trauma to the head, neck and chest which most likely occurred through kicks and punches not baseball bats. In addition, it was concluded that the brother's airways had become filled with blood partly resulting in their deaths.
Comments or questions are welcome.