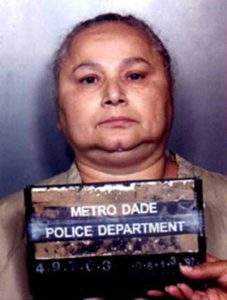 By Marla Eggar
In order to have some claim to fame in the world of organized crime one must be calculating, cunning and above all brutal. Of all the names that could describe Griselda Blanco best no other word does her more justice than "brutal." I got it admit, out of all the mobsters and gangsters I deem lower than a dog Blanco takes first, second and third place. It's not that I dislike her ability to compete in a dominantly male profession, if you can call it that, which I confess she did better than most. I despise her callousness. To be fair, I do understand this type of harshness comes along with the lifestyle, however, when your raw tactics not only make you public enemy number one amongst all your contemporaries, cost you the lives of all, but one of your children, the question then becomes how beneficial is your strategy?
Let me explain… Blanco was murdered by her own creation the "Motorcycle Assassin" tactic. The idea is you pull up on your victim while riding a motorcycle and shoot them down. I got to admit this is not very original and I'm not sure how effective it is, but nonetheless she's accredited with conceiving the idea. This is exactly what happened to her on September 3, 2012, as she was leaving a store with her pregnant daughter in-law, talk about irony.
Secondly, her ruthless body count made her a target not only with law-enforcement, but with other drug lords particularly Pablo Escobar. For those who don't know who Escobar is here's a brief rundown… he was the wealthiest criminal in history, I shit you not! He surpassed Al Capone, The Gambino family and Michael Franzese (all my favorites btw) by trafficking approximately 80% of the cocaine smuggled into the US. Needless to say, Blanco enemies were no joke! Speaking of "no joke" Blanco's body count was no laughing matter. According to sources, Blanco's first murder took place at the age of 11. As the story goes, she and a few of her desperados decided to kidnap a 10-year-old little boy from a wealthy family, one can only assume the plan was to hold him for ransom. However, when the little boy resisted Blanco shot him in the face.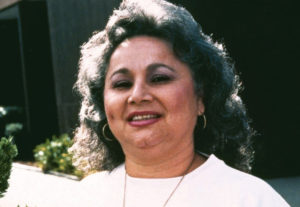 To my surprise, out of all the murders Blanco is accused of committing she was actually only charged with three. The most heinous is that of Johnny Castro, the son of Jesus "Chucho" Castro, a former enforcer for Blanco. Through the testimony of Jorge Ayala, the hit man who testified against Blanco at trial, Blanco wanted Castro dead for kicking her son in the ass, literally. When the hit men caught up to Castro his two-year-old son was riding along with. By accident he was struck twice in the head with bullets meant for his father. When Blanco heard the hitman missed Castro, but hit the baby by accident she was delighted and quoted that they were even. This bitch was sick! It's one thing to go after people who are willing participants in that lifestyle, but to take comfort or joy in the death of an innocent baby is inhuman… plain and simple particularly when you yourself are a mother. Believe it or not she was not only a mother, but a wife as well.
Three different times she said "I do" and each husband ended up dead. One husband she killed in a drug dispute. To make matters more complicated she not only killed him, but all six of his bodyguards along with him…, true story! You see, Alberto Bravo, Blanco's husband, was a cocaine smuggler. At some point in time, Blanco became suspicious of Bravo believing he had stolen some revenue. She met with him and six of his bodyguards in an empty parking lot. Armed with only a gun, during their altercation she shot Bravo several times before taking the Uzi from his waistband and gunning down the remaining entourage. However, her Rambo skills didn't leave her unscathed.
Blanco was shot in the stomach, but recovered. In her later years, Blanco ended up spending close to two decades in prison. After her term was served, she was deported back to Colombia where she attempted to maintain a low profile, clearly to no avail. She died the way she lived and given her contribution to society, I seriously doubt she is missed.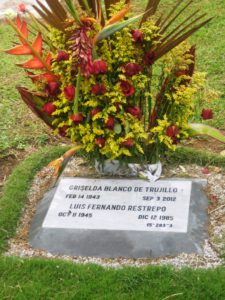 Comments or questions are welcome.