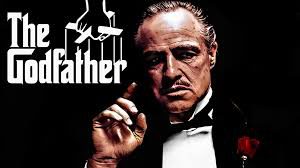 By Marla Eggar
The Godfather for years has been regarded as one of the greatest representations of organized crime. It's been certified as socially, historically and theatrically compelling. Currently, (to the best of my knowledge) it's ranked the second-greatest film in American cinema. Mario Puzo's novel about the Corleone Family gives us a glimpse into a powerful dynasty spanning from 1945 to 1955 under the patriarch Vito Corleone and in later years Michael Corleone. As you may already know, Puzo used real life characters like Frank Costello, who was the inspiration behind family patriarch Vito Corleone and Willi Moretti who inspired the Luca Brasi character. However, despite the real life characters and storyline how accurate would you say the movie is to the real life mob? Listed below are theories (I've heard about over the years) that insinuated The Godfather was more myth than reality.
1. The myth that Mafia "dons" are "men of honor" – Now this I believe is accurate. There are some dons, both past and present, who are the definition of honor. Yet, some will never miss an opportunity to depict mob dons as ruthless thugs who have no problem with unleashing loyal soldiers to steal from others and manipulating the "rules" to suit their needs. Critics argue that Don Vito Corleone doesn't resemble any of the major Mafia figures who existed during the time frame depicted, or does he? Carlo Gambino, while no stranger to violence, only resorted to such when necessary. Otherwise, was known as a family man who was devoted to his wife and children. He didn't go out to clubs, wasn't known as a hot head and is often characterized by commentators as leading a low key life. I'd say the movie got this one right.
2. The myth that the American Mafia had nothing to do with drugs? In the movie Vito Corleone turned his nose up at the notion of selling drugs believing it would be the cause of the mob's demise. However, the American Mafia was a major player in the narcotics business, primarily heroin trafficking. The money was simply too good for the group to pass up. The mob was very cautious about its dealings but nevertheless they had a part to play in the distribution. Let's not forget, the mob solely functions as an organization that extorts, steals and if necessary murders. In a real life situation, money talks and any attempt to hinder that …well… end of discussion. So perhaps this notion needs some help from the truth.
3. The myth that Mafia families are broken – Kind of an unfair myth if you ask me. What family isn't? The Corleone Family certainly had its fault and I think Connie's marriage portrayed that very well. It's been suggested that the movie attempts to separate the biological family from the criminal one. Taking the mob aspect out of the equation a lot of people have the ability to separate their family life from their work life, nothing wrong with that. I'd say the movie got this one right as well!
4. The Godfather himself was non sexual – Apparently, the movie 50 Shades of Grey has everyone believing that powerful men have huge sexual appetites. The perception is powerful men attract women and even seek them out to satisfy their needs. Yet, in The Godfather Don Vito is more of a devoted husband then ladies' man. God forbid, we have a movie that actually depicts a husband that is satisfied by his wife at home and has no need to look elsewhere! Newsflash Hollywood all men don't cheat and contrary to popular belief some men, even ones in the mob, have a complete devotion to their better half.
I'd say take that myth and shove it up your ass!
Comments or questions are welcome.