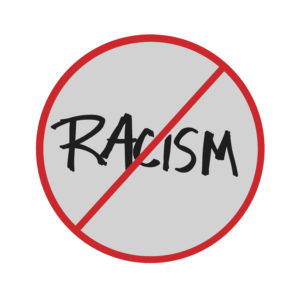 By Kristi O'Toole
Before I type one word in the body of this column I understand that this is an incredibly sensitive subject and I move forward with zero intentions of offending anyone.
I just read an article regarding the European clothing store Primark pulling a tee shirt from its shelves after a couple of customers complained about the print being racist. The shirt adorned a picture of 'Lucille', the baseball bat from the very popular television show The Walking Dead. Alongside Lucille was the text, 'Eenie, Meenie, Miney, Moe, which anyone who has watched TWD knows are the words chanted by Negan as he chose who he was going to kill using Lucille.
In the show, Negan completed the rhyme with, 'Catch a tiger by the toe', which is what I have always known it to be. However, as it turns out the rhyme originally carried a darker tone.
I know some of you may be thinking that I'm just a white suburban broad who hasn't a clue what it's like being discriminated against. You would be wrong. Am I implying my ancestors had masters who treated them less than human? No, of course not. But they wouldn't have been masters either.
When I was growing up in Florida I went to school with all races. All colors played together and ate together and lived together and we never knew any different. We never knew color mattered. I'm not going to sit here and tell you I never 'saw color', hell I ain't colorblind, but I never cared about color nor did my friends. In my mind, we were and are all created equal in the likeness of God.
But it seems to me lately that no matter what is said or done, someone is going to have something to say about it. These people complaining, are they in fact the ones who are racist? Are they the ones with the issue? Do they have a guilty conscience? I've always heard that the guilty are the first to accuse.
I have spent forty years never having an issue with any color, race, religion or lifestyle. But now it seems I've developed a fear of offending someone. I'm not sure how to take people anymore. When a black woman comes into the store where I work, I find myself becoming nervous and trying so hard to prove I'm not racist that I come off like a bumbling buffoon. Tongue tied and tripping over air. The same with lesbians, gay couples and transsexuals. I am so afraid they will think I am discriminating I don't know how to act anymore.
Surely it isn't just me.
Has the world changed that much since I was child? Is hate greater than ever or is it in the minds of only a few? I thought we as a people had made amazing progress doing away with ignorance. Am I wrong? Do I live in a privileged bubble?
I clearly have no answers and find myself in shock the number of people offended on a daily basis. As for me and my house we harbor hatred for no one. We judge no one as we all will stand to be judged. I will pray for our nation and our people daily as I have no idea what else to do.
When Kristi isn't writing for NewzBreaker, she writes supernatural suspense novels having three currently published. If you would like to check out any of her books they can be found online and at other major retailers like Books a Million and Amazon. Never one to rest, she also paints/designs shoes and items for the home. Check out her eBay store, Watered Down Vodka and her FB page.
Comments or questions are welcome.