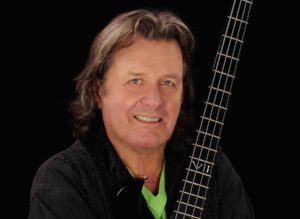 By Kristi O'Toole
John Wetton, the bassist and singer for Asia, as well as a former member of King Crimson , has died at the age of 67 after a battle with cancer.
Wetton first hit the scene in 1972 when he joined the King Crimson lineup, sticking with the group over a two year span that included the records Larks' Tongues in Aspic, Starless and Bible Black and Red. Upon Crimson's disbandment, he served stints with Roxy Music and Uriah Heep before co-founding U.K. with Yes veteran Bill Bruford and embarking on a solo career.
When Kristi isn't writing for NewzBreaker, she writes supernatural suspense novels having three currently published. If you would like to check out any of her books they can be found online and at other major retailers like Books a Million and Amazon. Never one to rest, she also paints/designs shoes and items for the home. Check out her eBay store, Watered Down Vodka and her FB page.
Comments or questions are welcome.