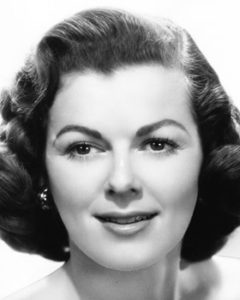 By Kristi O'Toole
The Emmy winning actress starred opposite Raymond Burr on the long running legal drama. Barbara Hale, who played the diligent secretary Della Street opposite Raymond Burr on the legendary courtroom drama Perry Mason for nine seasons and 30 telefilms, has died. She was 94. "We've all been so lucky to have her for so long, she was gracious and kind and silly and always fun to be with. A wonderful actress and smart businesswoman, she was most of all a treasure as a friend and mother!" Said her son, William Katt of his late mother.
NewzBreaker extends our condolences to the Hale Family in their time of grief.
When Kristi isn't writing for NewzBreaker, she writes supernatural suspense novels having three currently published. If you would like to check out any of her books they can be found online and at other major retailers like Books a Million and Amazon. Never one to rest, she also paints/designs shoes and items for the home. Check out her eBay store, Watered Down Vodka and her FB page.
Comments or questions are welcome.