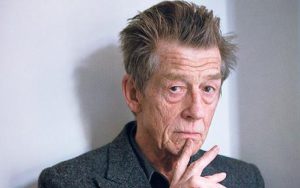 By Kristi O'Toole
Actor John Hurt, the British actor who gained Oscar nominations for his roles in "Midnight Express" and "The Elephant Man," has died at the age of 77, publicist Charles McDonald said Friday. Known for playing tormented characters, Hurt's most memorable scene could arguably be when he died on screen in the 1979 space film "Alien" when a creature exploded from his chest in the spacecraft's mess hall. "The Screening Room" ranked it among its Top 10 favorite movie deaths.
NewzBreaker extends our condolences to the Hurt Family in their time of grief.
When Kristi isn't writing for NewzBreaker, she writes supernatural suspense novels having three currently published. If you would like to check out any of her books they can be found online and at other major retailers like Books a Million and Amazon. Never one to rest, she also paints/designs shoes and items for the home. Check out her eBay store, Watered Down Vodka and her FB page.
Comments or questions are welcome.