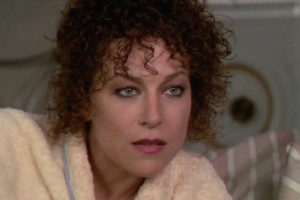 By Kristi O'Toole
Margaret Whitton, best known for her role as Rachel Phelps in the "Major League" films, died peacefully in her Palm Beach, Fla., home on Sunday after a short battle with cancer. She was 67.
Born in Philadelphia, Whitton's first gigs included her off-Broadway debut in 1973 in "Baba Goya," followed by her Broadway introduction in Nell Dunn's "Steaming" in 1983. Her first major screen role came in 1986, portraying Molly in "9 1/2 Weeks," alongside Mickey Rourke and Kim Basinger. She then landed lead roles in films such as "The Secret of My Success" and "Ironweed," before starring in the critically-acclaimed "Major League" and its sequel, "Major League II," as Rachel Phelps, a former showgirl who inherits the Cleveland Indians following her husband's death.
NewzBreaker extends our condolences to the Whitton Family in their time of grief.
When Kristi isn't writing for NewzBreaker, she writes supernatural suspense novels having three currently published. If you would like to check out any of her books they can be found online and at other major retailers like Books a Million and Amazon. Never one to rest, she also paints/designs shoes and items for the home. Check out her eBay store, Watered Down Vodka and her FB page.
Comments or questions are welcome.