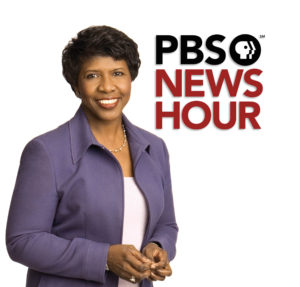 By "Bad" Brad Berkwitt
Sad news to report today. Gwen Ifill, one of the classiest and professional ladies to ever deliver the news, has died of cancer at the age of 61.
PBS confirmed it just a little while ago with the following statement:
"I am very sad to tell you that our dear friend and beloved colleague Gwen Ifill passed away today in hospice care in Washington," WETA president and CEO Sharon Percy Rockefeller wrote in an email to staff at the public TV station Monday. "I spent an hour with her this morning and she was resting comfortably, surrounded by loving family and friends… Earlier today, I conveyed to Gwen the devoted love and affection of all of us at WETA/NewsHour. Let us hold Gwen and her family even closer now in our hearts and prayers."
Ifill is best known for her roles as moderator and managing editor of "Washington Week" and co-anchor and managing editor of the "PBS NewsHour."
NewzBreaker extends our condolences to the Ifill family in their time of grief.