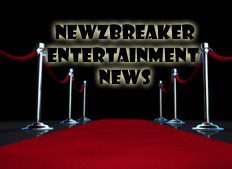 Building on the success of Investigation Discovery's (ID) acclaimed documentary series HATE IN AMERICA, the network announced, today – on the anniversary of the Shepard-Byrd Hate Crimes Prevention Act being signed into law – the launch of a new advocacy campaign, "Stop Hate in Your State", to cast a spotlight on hate crimes and provide easy steps viewers can take to stop them. Approximately 250,000 hate crimes take place each year in the United States, but only 2% are reported to the FBI. Additionally, several states do not have comprehensive laws to cover all categories of hate crimes, and a handful of states do not have any hate crimes laws at all. Produced by NBC News' award-winning production arm Peacock Productions, HATE IN AMERICA is hosted by Emmy Award-winning journalist, Tony Harris, and investigates the troubling racial and ethnic divide in this country. Starting today, viewers can take action by going to www.investigationdiscovery.com/stophate to help ensure state agencies are reporting hate crimes and that all groups are protected by hate crimes laws.
The interactive site provides viewers a tool kit customized to their local market which is designed to urge their state legislators to take one of the following actions: 1) enact a state hate crimes law; 2) broaden the definition of their current hate crimes state law; or, 3) improve their state's reporting of hate crimes. ID has put forth a full multiplatform campaign employing all of the network's promotional assets, including on-air, digital, and social resources, to encourage viewers to go online and "Stop Hate in Your State".
"While we are incredibly proud of the HATE IN AMERICA series of specials, we have come to realize that it is only one of the many ways we can help to bring attention to this critical issue and respectful demand for substantive changes," said Henry Schleiff, Group President of Investigation Discovery, American Heroes Channel and Destination America. "Indeed, all of us at ID feel privileged to be able to contribute these important and effective resources at a time when tragic events have thrust our nation into a critical and overdue national dialogue about hate, racism, homophobia and the use of inflammatory language."
"I, like so many South Carolinians, was devastated to lose nine innocent souls at Emanuel AME church last year at the hands of hate," commented US Representative James Clyburn. "I remain distraught that this kind of hate still exists in our country and specifically in my home state. As Dr. Martin Luther King, Jr. said, 'The ultimate tragedy is not the oppression and cruelty by the bad people but the silence over that by the good people.' I applaud Investigation Discovery for launching this new campaign, which encourages viewers to take meaningful action to 'Stop Hate in Your State.'"
ID commends the work of the U.S. Department of Justice in vigorously investigating and prosecuting hate crimes, and in ensuring state and local law enforcement receive proper training to recognize hate crimes when they happen. As Attorney General Loretta Lynch said in June 2016, "With the adoption of the landmark Matthew Shepard and James Byrd Jr. Hate Crimes Prevention Act, which President Obama signed into law in 2009, we strengthened our ability to achieve justice on behalf of those who are victimized simply because of their race, religion, color, or national origin – and, for the first time ever, their disability status, gender, gender identity, or sexual orientation… It will be up to all of us, in the days ahead, to stand against all forms of bigotry, no matter how small or how large and to press forward in our mission to ensure equal rights and equal justice for every American. Because injustice anywhere is a threat to justice everywhere."
On Sunday, November 13th, ID will air a programming marathon to support the campaign, airing ID's top series and specials that address these social injustices, including an encore presentation of an episode of HATE IN AMERICA. The programming line-up includes:
9AM ET: Hate in America: "Lone Wolves"
Journalist Tony Harris investigates the deadly rise of lone wolf domestic terrorism in the United States. In the past 7 years alone, there have been 72 cases of lone wolf attacks planned by individuals or pairs motivated by radical ideologies ranging from white supremacy to anti-government beliefs. Harris travels cross-country to report on three lone wolf attacks, including an anti-Semitic assassination at the U.S. Holocaust Memorial Museum in D.C., the ambush of two police officers and a bystander by anti-government radicals in Las Vegas, NV, and a mass casualty massacre by a white-supremacist at an African American church in Charleston, SC.
10AM ET: VANITY FAIR CONFIDENTIAL: "The Killing Trail"
In June 2012, Kristene Chapa and Mollie Olgin are shot execution style in Portland, Texas. Only one lives to talk about it. The local LGBTQ community believes the shootings were an act of hate against the women, a lesbian couple. With the killer on the loose, police race to track him down. They know that only ten years before, gay men were being stalked, terrorized and killed on what some call "The Killing Trail" in Texas. In October 1991, Hugh Callaway watched his partner, Thanh Nguyen, endure savagery that he still struggles to talk about. And, almost 100 miles away, in Tyler, Texas, the brutal murder of Nicholas West sets off a political firestorm in the state's capital.
11AM ET: AMERICAN HATE: THE KILLING OF THIEN MINH LY (wt)
On Monday, January 28th, 1996, the morning after the Super Bowl, a campus worker at Tustin High School in Orange County, California discovers a bloody corpse on the tennis court. Detectives arrive at the scene and find very little evidence. The victim is an Asian man in his early 20s, wearing rollerblades. Next to him is a key. They soon identify him as 24-year-old Thien Minh Ly, a Vietnamese-American graduate of UCLA and Georgetown University. His parents and two younger siblings are heartbroken. Detectives first consider the possibility that the killing was retribution against Thien's father, who had been a high-ranking South Vietnamese officer during the war. Was this heinous crime motivated by hate?