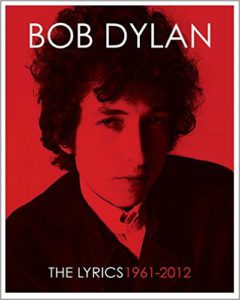 By Misty Beck
Bob Dylan was born Robert Allen Zimmerman on May 24, 1941. He is a song writer, singer, and artist known for writing and performing some of the most influential antiwar and civil rights anthems of the 1960's. These hits include, "Blowin in the wind", "The Times They Are A Changin", and "Subterranean Homesick Blues".
Dylan has an incredible recording career spanning 50 years and has explored the traditions in American song from folk, blues, country, rock, rockabilly, gospel, and even jazz and the great American song book. Outside of his own successful career, he's also penned hits like "The Mighty Quinn" for Manfred Mann,"All Along The Watchtower" covered by Jimi Hendrix, and recently "Make You Feel My Love", by Adele.
I heard Dylan for the first time that I can remember when I was around eleven years old. My brother who is a classic rock enthusiast exposed me to many artists including Bob Dylan. Though I enjoy classic bands like The Doors, Led Zeppelin, and Pink Floyd. Bob Dylan had a different vibe than these artists. Dylan gave me a feeling of peace and reflection. I knew his words were powerful and meaningful even as a young child. His lyrics are truly what has catapulted him to fame and stardom. His sound is haunting and enigmatic. So many of my favorite songs are on my favorite song list because of their lyrics. Thank you Bob Dylan!
I'm writing about Dylan because I just learned that he won the Noble Prize for literature on October 13, 2016. This prestigious award will join his eleven Grammy Awards, and his Golden Globe and Academy Award for his song "Things Have Changed" from the 2000 film Wonder Boys.
Among his awards and other accolades, he's also published 6 books of drawings and paintings, and his work has been exhibited in major art galleries. Not to mention he has sold over 100 million albums in his extraordinary career making him one of the bestselling artists of all time. An absolute living legend in his own right.
In closing there is so much more I could add to this article because his music and art has been around for so many years and he's still going strong. I simply don't have enough space or time to completely sum up this incredible artist. I think I'll go home after work today… pour me a glass of wine and listen to my favorite Dylan song "Like a Rolling Stone" from his album Highway 61 Revisited.
Comments or questions are welcome.