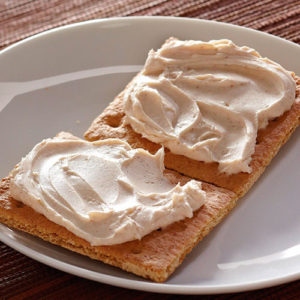 By Kristi O'Toole
Ingredients:
• 1 package (8 ounces) cream cheese, softened
• 1 tablespoon honey
• 1/4 teaspoon Cinnamon Plus® Spice Blend
• Graham crackers or toasted bagels (optional)
Directions:
Combine cream cheese, honey and spice blend until well blended. Refrigerate 1 hour to allow flavors to blend.
Serve with graham crackers or toasted bagels, if desired.
Kristi stays busy with her writing, shoe designing and Pampered Chef business so she knows how precious time can be; she also knows how important eating healthy and showing your children life beyond fast food can be. The Pampered Chefs Happy Families segment is designed with busy lives in mind. The recipes presented will be fast, easy and affordable to everyone. The tools you need to complete these meals can be found on her personal website.
Comments or questions are welcome.