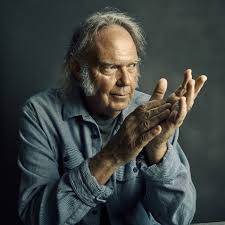 By Kristi O'Toole
The controversy surrounding the construction of the Dakota Access Pipeline has caught the attention of Neil Young. The longtime environmentalist and supporter of Native American rights has released a song and video called "Indian Givers" about the situation.
Young uploaded the video to YouTube yesterday (Sept. 16) and deleted it this morning. However, lyrics were still published. Young sides with members of the Standing Rock Sioux Tribe, whose reservation is located on the border between North and South Dakota. They believe that the construction of the pipeline, which is expected to run from North Dakota to Southern Illinois, could negatively impact the Missouri River, which is their water source. They've formed an organization called ReZpect our Water and has been fighting the pipeline throughout the summer with protests and legal action.
He also referenced Dale "Happy" American Horse Jr., who was arrested on Aug. 31 after he chained himself to a piece of equipment. "Behind big money, justice always fails," Young sings. The tagline, "I wish somebody would share the news," seemingly refers to the belief that the story has been under-reported as the presidential election is dominating the headlines. Young appeared in the since-removed video, which uses footage from the protests, watching the proceedings from his car while wearing a t-shirt that says, "Protect."
When Kristi isn't writing for NewzBreaker, she writes supernatural suspense novels having three currently published. If you would like to check out any of her books they can be found online and at other major retailers like Books a Million and Amazon. Never one to rest, she also paints/designs shoes and items for the home. Check out her eBay store, Watered Down Vodka and her FB page.
Comments or questions are welcome.