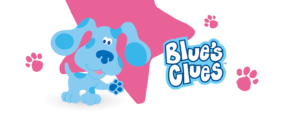 By Kristi O'Toole
Every mid-nineties parent knows who Blue, Magenta and of course Steve are. Every day we welcomed this trio into our home and watched helplessly as they tried to discover what Blue was telling them. Some of us are guilty of blue paw print birthday cakes that stained our children's mouths for days…not me of course.
This month marks 20 years since the show debuted (feeling old yet? ) and I imagine some are curious as to what old Steve has been up to since he was replaced by that awful 'Joe'. Aw c'mon, no one ever liked that guy.
After leaving the show in 2000, Steve Burns took a few years to find himself before releasing his first of two Indie albums titled, Songs for Dustmites in 2003 and then his second Deep Sea Recovery Efforts in 2009.
Taking to Twitter for the shows anniversary, Burns expressed how grateful he was for the opportunity to be a part of such an amazing program, however he admitted that even after 20 years he was still angry over the khaki pants. Me too Steve, me too.
When Kristi isn't writing for NewzBreaker, she writes supernatural suspense novels having three currently published. If you would like to check out any of her books they can be found online and at other major retailers like Books a Million and Amazon. Never one to rest, she also paints/designs shoes and items for the home. Check out her eBay store, Watered Down Vodka and her FB page.
Comments or questions are welcome.