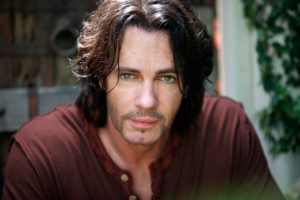 By Kristi O'Toole
Now that I have your attention, Springfield isn't actually demon possessed but rather IS a demon, or at least on season 12 of the hit series Supernatural he is. After taking possession of Castiel's body in Season 11, the fallen angel Lucifer is "going to try out a few different vessels" next season, executive producer Robert Singer said during the show's San Diego Comic-Con panel Sunday. "You need a really strong vessel like Sam, like Castiel"!
Like the erstwhile Dr. Noah Drake. "The first vessel that [Lucifer] feels comfortable with," Singer went on, "is a rock star who's a little bit on the down side who's trying to come back."
When Kristi isn't writing for NewzBreaker, she writes supernatural suspense novels having three currently published. If you would like to check out any of her books they can be found online and at other major retailers like Books a Million and Amazon. Never one to rest, she also paints/designs shoes and items for the home. Check out her eBay store, Watered Down Vodka and her FB page.
Comments or questions are welcome.