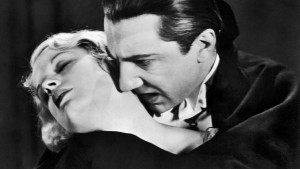 By Kristi O'Toole
By definition a vampire is a being from folklore who subsists by feeding on the life essence (generally in the form of blood) of the living. Ask ten different people what a vampire looks like and you'll get ten different descriptions. You may hear everything from a demon like creature to a sparkly teenager.
People's opinions are subjective, if Edward Cullen (Twilight) looked like Nosferatu I'd wager a bet the movie franchise wouldn't have the same fan following. Desperate housewives, love struck teens and everything in between wanted the residents of Forks, Washington to be desirable, they wanted to believe in the power of eternal love. So they did.
But what is it about these creatures that makes them loved a revered by so many? That's actually easy. The idea of super human strength, immortality, stunning good looks … what's not to love?
I for one have always been smitten by the idea of eternal love. Bram Stoker's Dracula struck a cord with me. To think that a man would cross the sands of time to find the woman he loved and to be with her again, or to be willing to die for the love his life *swoons*. I'm not ashamed to admit I'm also a Twihard and a huge fan of The Vampire Diaries.
My husband teases me saying these shows are for teenagers. Sure, they're targeted towards teens but I'm not watching in an attempt to recapture my youth, I watch because every hopeless romantic wants an Edward Cullen or Damon Salvatore as her partner. Knights in shining armor riding in on their faithful steed to rescue the damsel in distress, or a bad boy vampire in a 69′ Camaro clad in a black leather jacket. You say to-may-to, I say to-mah-to.
My love for the vampire began in 1987 with the vampire thriller movie The Lost Boys. As a young girl I found myself on the side of David (Keifer Sutherland) and crying when he died. My fascination only grew from there. After years of reading and researching I feel myself to be an expert on the matter. A three time published author, my first two books are supernatural romances based on vampires while my third is based on werewolves. (I needed a change lol).
However, unlike some folks I'm not so far detached from reality that I don't realize vampires don't really exist, at least not how they're depicted nowadays. However, having said that it wasn't that long ago that the vampire was in fact believed to be a very real creature. In western European history the vampire and vampire superstition appears quite often. At one point it could have been described as mass hysteria with corpses being staked as a matter of precaution. One would think that there had to be something significant happen in order to cause this, but then the Salem witch trials are remembered and clearly there needn't be any hard evidence.
The charismatic and sophisticated vampire is said to have been born with the 1819 publication of The Vampyre by John Polidori but of course popularized by Bram Stoker's novel Dracula.
It is difficult to make a single, definitive description of the folkloric vampire, though there are several elements common to many European legends. Vampires were usually reported as bloated in appearance, and ruddy, purplish, or dark in color; these characteristics were often attributed to the recent drinking of blood. Indeed, blood was often seen seeping from the mouth and nose when one was seen in it's shroud or coffin and the left eye would be open. Though vampires are often referred to as undead, a lot of cultures believed them to be living beings.
Many elaborate rituals were used to identify a vampire. One method of finding a vampire's grave involved leading a virgin boy through a graveyard or church grounds on a virgin stallion—the horse would supposedly balk at the grave in question. Generally a black horse was required, though in Albania it should be white. Holes appearing in the earth over a grave were taken as a sign of vampirism.
Corpses thought to be vampires were generally described as having a healthier appearance than expected, plump and showing little or no signs of decomposition. In some cases, when suspected graves were opened, villagers even described the corpse as having fresh blood from a victim all over its face. Evidence that a vampire was active in a given locality included death of cattle, sheep, relatives or neighbors. Folkloric vampires could also make their presence felt by engaging in minor poltergeist activity like hurling rocks on to people's roofs and moving objects around their home.
In order to keep themselves safe from the vampire there were many ideas adopted by people. Garlic is one of the most common methods of warding off a vampire while some cultures believed sprinkling mustard seeds on the roof would work. A number took the religious route; believing a vampire had no soul surely holy water and crucifixes would do the trick. Of course all modern vampire fans understand the importance of vervain.
Science claims there are clear foundations for the vampire in the ancient world, though it is impossible to prove when the myth first arose. There are suggestions that the vampire was born out of sorcery in ancient Egypt, a demon summoned into this world from some other. There are many variations of vampires from around the world. There are Asian vampires, such as the Chinese jiangshi (pronounced chong-shee), evil spirits that attack people and drain their life energy; the blood-drinking Wrathful Deities that appear in the "Tibetan Book of the Dead," and many others.
There are, of course, a few truly vampiric animals, including leeches, lampreys and vampire bats. And in all these cases the vampire's intent is to draw enough blood for sustenance, but not enough to kill the host.
But what about human vampires? There are certainly many self-identified vampires who participate in gothic-inspired subcultures. Some host vampire-themed book clubs or secret bloodletting rituals; others wear capes or get vampire-fang dental implants. It's all frightening and fun, but blood drinking is another matter entirely. The problem is that blood is toxic; because it is so rich in iron — and because the human body has difficulty excreting excess iron — anyone who consumes blood regularly runs a real risk of haemochromatosis (iron overdose), which can cause a wide variety of diseases and problems, including liver and nervous system damage.'
In one form or another, vampires have been part of human culture and folklore in different forms for millennia, and thankfully for me the bloodsuckers show no signs of going away any time soon. While I've no intentions of having fangs put on, I do have a nice bit of ink work that pays homage to my favorite supernatural creature, a script piece that simply reads, 'So would you kiss the sun goodbye and give your life to never die? Time is nothing, you're a child of the of the night.' My compliments to Mr. Salvatore and L.J Smith. The appeal of immortality will always be strong for me, I mean come on, anti-aging creams are darn expensive.
Next time I'll discuss the legend of Goat Man.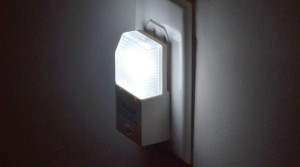 Until then, leave the night light burning.
When Kristi isn't writing for NewzBreaker, she writes supernatural suspense novels having three currently published. If you would like to check out any of her books they can be found online and at other major retailers like Books a Million and Amazon. Never one to rest, she also paints/designs shoes and items for the home. Check out her eBay store, Watered Down Vodka and her FB page.
Comments or questions are welcome.