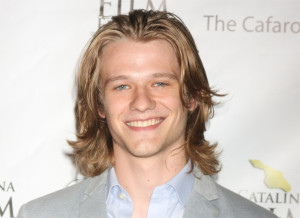 By Kristi O'Toole
There wasn't an 80's kid alive that didn't try to repel down from the roof of their house using nothing more than a paper clip and bubble gum thanks to MacGyver. Wait, you mean that was just me? Every week my family and I would gather around the television in anticipation of what amazing gadget MacGyver, played by Richard Dean Anderson would convince us was perfectly possible to create. Though you probably know Lucas Till best as Havok in the X-Men film franchise, he's showing off an entirely different set of superpowers in the trailer for CBS' MacGyver.
The reimagining of the classic series, is an action-adventure drama about 20-something Angus "Mac" MacGyver (Lucas Till) who creates a clandestine organization within the U.S. government where he uses his extraordinary talent for unconventional problem solving and vast scientific knowledge to save lives. Joining his team on high-risk missions around the globe is maverick former CIA agent Lincoln (George Eads). Under the aegis of the Department of External Affairs, MacGyver takes on the responsibility of saving the world.
I'm still undecided as to whether Mac is really back.
When Kristi isn't writing for NewzBreaker, she writes supernatural suspense novels having three currently published. If you would like to check out any of her books they can be found online and at other major retailers like Books a Million and Amazon. Never one to rest, she also paints/designs shoes and items for the home. Check out her eBay store, Watered Down Vodka and her FB page.
Comments or questions are welcome.