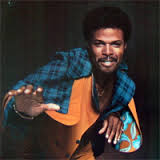 By "Bad" Brad Berkwitt
Sad news to report… Soul & Funk Singer Leon Haywood has died at the age of 74 in his sleep which was confirmed by his Godson Darnell Price who reported it to the AP. Haywood's hit single "I Want'a Do Something Freaky To You" was sampled by many artists and appeared on Dr. Dre and Snoop Dog's "Nuthin But a 'G' Thang CD in the early 90's.
NewzBreaker extends our condolences to the Haywood family in their time of grief.