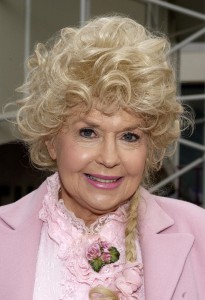 By Bob Price
Donna Douglas, an actress best known for her role as Elly May Clampett on the long-running television show "The Beverly Hillbillies" in the 1960's, died on New Year's Day after a prolonged battle with pancreatic cancer. She was 82 years old.
Her Elly May character was considered somewhat scandalous during the show's heyday, with Douglas appearing in tight fitting jeans and blouses at time when dresses were the accepted norm.
Douglas was born Doris Smith in East Baton Rouge, Louisiana in 1932. After moving to New York City in the early 1950's, she began her career as an advertising model and then moved on to appearances on "The Perry Como Show" and " The Steve Allen Show", and eventually on "The Ed Sullivan Show".
She then landed several small parts in movies and other television shows, working alongside Elvis Presley, Dean Martin,Shirley Maclaine, Rock Hudson, Doris Day, and many other A-list actors and actresses. Her big break came with the Beverly Hillbillies role, which she landed through her friendship with Buddy Ebsen.
Her later years saw her author many books for both adults and children, and she was very involved with various charities.