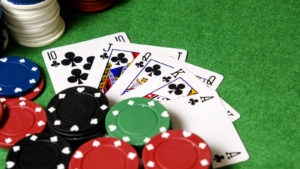 There is something attractive about online gambling, whether you are betting on your favorite sports or playing at online casinos. You may also have noticed that there are simply hundreds of online sites to choose from, so the question has to be asked, is online gambling safe? The simple answer is yes, providing you take care as WhichCasino.com reports.
When it comes to gambling online, there are plenty of reputable establishments that are safe for you to use. The key is to know what to look for and understand how you can keep yourself safe when you are playing online. The first thing you need to do is make sure you are using a genuine site, and the easiest way to do this is to pick one of the bigger and better-known names. All of the high street bookies had the same issue years ago before the digital age came along, so if you go to the online site attached to any name you know and trust from the high street, you are perfectly safe, from their point of view.
If you come across an online site you have not heard of there are some simple ways you can check the validity of the site for yourself. Firstly, all online bookmakers and casinos must be licensed by the regulatory body for their country. This information including their registration number should be easy to find on the site. Most sites have the information in the footer section of the homepage, and if you are concerned in any way, you can check their registration number with the relevant regulatory board.
Secondly, you can look online to see what other users think about a site, and it will soon become clear how reliable or otherwise they really are. Next look for the payment methods they accept for deposit and withdrawal. The more that is offered, the better a sign that is. The most trusted sites will offer debit and credit card, Paypal, Neteller, Skrill and other electronic wallets. If you come across a site that only provides one method that you have not heard of you might want to reconsider, Finally have a look at the customer service provision they offer. A reputable site will offer things like live chat as well as telephone and email contact and their customer service department will have long opening hours. If they are hard to get hold of this could well be a bad sign.
Now, once you have thought about the site you need to think about your own habits. Use a unique password that you do not use for anything else. Electronic wallets mean you do not have to give your bank account details to anyone and mean you can have a single pot for controlling your gambling funds and winnings. Remember not to leave yourself logged in on any devices that have public or shared access and don't let anyone else use your account. By taking all of this into account, you will find online gambling is very safe.