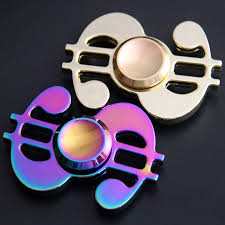 Over the past ten years, more and more Americans have been struggling to make ends meet. It's enough to do just making it through each month, and while the thought of putting a little extra aside for a rainy day makes every sort of sense, it's sometimes just not possible.
If that sounds familiar, there is some good news in that the digital age has provided a range of ways for you to supplement your income from the comfort of your own home. The following ideas won't make you an overnight millionaire, but they will get some extra money trickling in, and if you give them time, that trickle can turn into a steady flow.
Trade currency online
Forex trading is probably the biggest growth area in the investments markets among amateurs. It's easy to install an app and start trading, which is what makes it so popular – unfortunately, that also makes it easy for the uninitiated to lose a whole lot of money very rapidly if they don't know what they are doing.
Literally anyone can become a successful trader, but only if they take a long-term approach. Spend time learning about the markets, go through all the online tutorials and learn about different types of trading, such as day trading, the pivot point trading strategy and so on. Once you are comfortable with the terms and the tools, open up a demo account and practice to see how you get on. Once your demo account starts generating profits, you are ready to start trading for real.
Start a blog
There are billions of blogs out there on the world wide web about anything and everything. If you have one, you can monetize it. If you don't have one, you can set one up in a matter of minutes and monetize it.
The simplest way to do so is via Google Adsense. All you have to do is sign up for free, and Google will send you a unique code that you paste into your site. They take care of everything from there, tracking your page views, the ads and your revenue. Don't expect to make a fortune, but the more you put into your blog, the more views you get and the better the ad revenue. It's a classic example of reaping what you sow.
Another neat way of generating some bonus income through your blog is by affiliate marketing. This is when you partner with a particular company to promote their products or service. Every sale you generate earns you a commission. Affiliate marketing can be lucrative, as long as you are selective about what you are promoting. It needs to be products or services that are related to the theme of your blog, and ones that you genuinely believe in. Overdo it, and all you will do is damage your own credibility.
Those who can't teach
George Bernard Shaw's famous idiom was a little harsh on teachers, but the point here is that people in general have a thirst for knowledge, and if you've got skill or expertise in a given area, it has financial value to others. It's relatively easy to set up online courses and tutorials, particularly if you approach it through a recognized platform like Teachable. Go ahead, share your skills and make some money!
Write a book
You might be spluttering your coffee over the keyboard at the very thought, but it is said that everyone has a book in them. For most, that used to be exactly where it stayed, but in the digital era, it is a simple matter to publish your masterpiece online. No sending off manuscripts to publishers who decline 99 out of 100, it can all be done quickly and easily using a platform like Create Space. They will even help you to market it on Amazon. If you've always dreamed of writing a book, stop dreaming and start writing. You just don't know what will come of it till you try.
Become a YouTube star
It's easy to mock, but there's money in fame. Last year, Forbes ran a story on the top earning YouTube channels, which showed that the top ten YouTube stars generated $127 million in revenue.
There are literally thousands of YouTube channels out there on every topic under the sun. The most popular ones can make serious money through advertising and affiliates. For example, Antonio Centeno is a former marine officer with an eye for fashion. His YouTube channel Real Men Real Style is now a multi million dollar business.
Be patient
The five examples given above could not be more different, but what they all have in common is that they are ways absolutely anyone can supplement their income by just spending a couple of hours every evening online. What have you got to lose? Good luck!