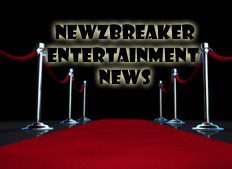 Returning with 10 all-new episodes, Maria Elena Salinas is back on Investigation Discovery (ID) for season two of THE REAL STORY WITH MARIA ELENA SALINAS. As an investigative journalist, the Emmy, Peabody, and Edward R. Murrow award winner has learned many things during her prolific career. Perhaps the most important lesson is that there's always more to the story. In THE REAL STORY, join Maria Elena as she digs for the truth behind headline-making crimes in search of new evidence, unheard perspectives, and the latest updates. Archival footage and recreations complement intimate, emotional one-on-one interviews bringing those impacted by the crime to the forefront. Produced by Scott Sternberg Productions and Lucky 8, season two of THE REAL STORY WITH MARIA ELENA SALINAS premieres on Monday, June 4 at 10/9c on Investigation Discovery.
"Newsmagazines are a staple of Investigation Discovery's programming lineup, and as we grow our roster of the best investigative journalists out there, we are proud that Maria Elena continues to have a home in primetime exclusively on Investigation Discovery," said Henry Schleiff, Group President, Investigation Discovery, Travel Channel, Destination America and American Heroes Channel. "We welcome having an outlet for Maria Elena to seek her passion and unravel the truth behind crimes in each episode of THE REAL STORY."
"I'm very excited about the stories we have prepared for season two of THE REAL STORY. It's such a privilege to be able to honor these victims' memories by telling their story and sifting through the facts to reveal previously unknown details," said Maria Elena Salinas." I'm grateful to the Investigation Discovery family for their trust in my work and the production team's expertise. I hope all ID Addicts will agree and tune in."
In the season premiere airing on Monday, June 4 at 10/9c, Jessie Bardwell had big dreams and a big heart, so when she found her perfect man in Jason Lowe, she packed up and moved to a suburb of Dallas to start a new life with him. Soon after, with dwindling communication from his daughter, Jessie's father, Gary, sensed problems and drove from his home in Mississippi to confront her. In an emotional interview, Gary discusses how a father's worst nightmare becomes his reality when his daughter's missing person case turns into a homicide investigation. Maria Elena also sits down with one of Lowe's exes, who is haunted by the fact that she dropped abuse charges against him in the past.
Additional cases explored this season include: a 3-year-old boy who was kidnapped for ransom and murdered in 1984, and whose killer was finally brought to justice after three decades; a Baruch College freshman who endured a bizarre hazing ritual that left him dead, exposing the dark world of fraternities; the murder of a 72-year-old grandmother at the hands of two "Irish Travelers;" convicted murderer Judy Henderson, whose sentence was recently commuted after her role in the 1982 killing of jeweler Harry Klein; and more.