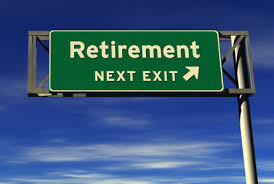 By Aida Mounkes
When you plan for retirement, you look at travel plans, or more time with the grandchildren. One thing that people usually miss is how your retirement will affect everyone else that you hold the most dear. There are tips to help even the best couples prepare for the transition.
Make A List
Before retiring it is important to discuss more than just the financial aspect with your spouse. There are so many couples that never considered the impact of the retirement on their relationship. If one spouse is home more and the other spouse retires, how will they feel having their spouse home more often. Will they be able to maintain their rhythm? If both spouses are working and decide to retire together how will the retirement affect them as individuals and a couple? Making a list of these questions helps to identify the problems and begin brainstorming the answers together as a couple.
Long Staycation
A year before retirement it is recommended to live on the estimated retirement income, however, let's take this recommendation one step further. Take a month off work and live with the schedule that you are intending to live in retirement. Use some of the solutions you brainstormed with your list. This will aid in the process. I also recommend keeping a journal of the staycation to be able to recall the events a year later at retirement.
One Transition at a Time
It is not recommended to buy the retirement home, retirement car, or any other big transition until your retirement is settled. Making one transition at a time, is highly recommended. Not only for the financial adjustment to retirement but also for the emotional and mental well being of your spouse. One of the biggest fights between spouses is money. In retirement, you will already be lessening your income. I highly recommend living in retirement for a while before making the next big adjustment. Take the transitions in stages and ease into it.
Retirement is a big step financially, but it is also a big step mentally and emotionally for you and your spouse. I hope using these tips proves helpful to making the transition as smooth as possible. Retirement is an attainable reality if planned for ahead of time.
Comments or questions are welcome.