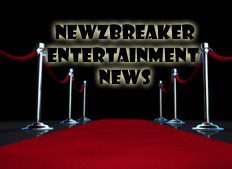 Today, Investigation Discovery (ID) announced its first television project with the most trusted name in delivering justice, John Walsh. IN PURSUIT WITH JOHN WALSH unites the power of Investigation Discovery's dedicated fanbase as the #1 crime and investigation network in the US with Walsh's lifelong mission of putting fugitives behind bars, finding missing children, and empowering the public to assist law enforcement. Showcasing time-sensitive, unsolved cases in desperate need of attention, this new real-time investigation series mobilizes ID's audience to actively engage in the pursuit of justice. Backed by decades of victim advocacy with a mission stemming from his own personal tragedy, IN PURSUIT utilizes John's unique and unrivaled experience in this field coupled with a call center able to help law enforcement find leads in real time. Produced by Zero Point Zero, IN PURSUIT WITH JOHN WALSH is set to premiere on Investigation Discovery in first quarter, 2019.
"John Walsh is one of America's "most wanted" TV hosts and is arguably the most trusted resource for victim advocacy. After years of admiring each other's parallel work to deliver justice, we are thrilled to welcome John to the ID family," said Henry Schleiff, Group President, Investigation Discovery, American Heroes Channel, and Destination America. "Empowering our viewers with the Walsh effect of immediate action, we hope to help deliver resolution to cases with IN PURSUIT WITH JOHN WALSH."
"My life was unfortunately catapulted into the world of crime, and out of that pain I have made it my mission to ensure all criminals pay for the lives they've ruined," said host John Walsh. "I respect the projects that Henry Schleiff and his team at Investigation Discovery have created over the past decade to bring victims' stories to the national spotlight, and I'm looking forward to furthering this impact by igniting ID's fans to help actively put the bad guys behind bars."
About John Walsh
John Walsh is known internationally as a crime fighter, victims' advocate and host of "America's Most Wanted," the reality program that helped law enforcement capture more than 1,200 fugitives and brought home more than 50 missing children. He never sought the role, but fighting for justice has been his mission since July 27, 1981 – the day his six-year-old son, Adam, was abducted from a Hollywood, Fla. mall near their home. Adam's remains were found two weeks later.
Through their experience, Walsh and his wife Revé, realized that the nation was in desperate need of leadership in the fight to protect children. Out of their pain, the National Center for Missing & Exploited Children was created in 1984, after President Ronald Reagan signed the "Missing Children's Assistance Act."
Walsh has been honored numerous times by many local, state and federal agencies. In addition to being named "Man of the Year" by both the U.S. Marshals Service and the FBI, John was made an honorary U.S. Marshal. He is only one of three people to receive this honor in the organization's history.
Walsh has been the driving force behind major pieces of child protection legislation. This work led to him being honored five times by four presidents. The Walshes had three more children after Adam and John continues to fight for victims' rights.
IN PURSUIT WITH JOHN WALSH is produced for ID by Zero Point Zero with Chris Collins, Lydia Tenaglia, Craig H. Shepherd, and Shawn Cuddy as executive producers. For ID, Lorna Thomas is senior executive producer, Sara Kozak is senior vice president of production, Kevin Bennett is general manager, and Henry Schleiff is Group President of Investigation Discovery, American Heroes Channel and Destination America.