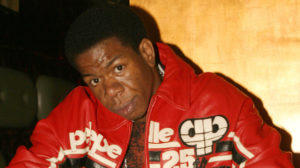 By "Bad" Brad Berkwitt
Craig Mack, the Long Island rapper who found fame on Sean "Diddy" Combs' Bad Boy Records in the mid-1990s, has died at age 46, his producer confirmed to the Daily News.
Mack who found success with his platinum hit "Flava in Ya Ear" who would be lost in the mix shortly after by fellow artists such as the Notorious B.I.G. — died of heart failure at a hospital near his Walterboro, S.C., home Monday.
NewzBreaker extends our condolences to the Mack Family in their time of grief.
[si-contact-form form='2′]