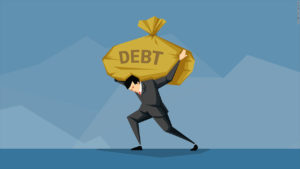 By Aida Mounkes
While you hear it all of the time, eliminate all debt before you retire! That is not realistic. Right now the baby boomers are retiring. They have an added bonus of being the generation most likely to be taking care of their parents while also still having children in their house that have failed to leave the house. This is known as the sandwiched generation. Therefore, for many, retiring with debt is not only a very real possibility, it is almost a certainty.
Home Mortgage
Home Mortgages are still loans and a huge drain on retirement income. While owning a home, you pay off the interest first before you really start to make a dent in the principal. Many people are attracted to the 30 year mortgages for their affordability. By the time you are looking at retiring, it would be great if you had your mortgage paid off. If not, at least plan for the mortgage to be paid off in the next few years. Too many are retiring with 2nd Mortgages and Home Equity Loans that will eat away your retirement income and see you back at work for the paycheck. If you can't pay off the mortgage, take the time to look into Reverse Mortgages. They are usually offered through a private company and you still own your home. Planning for the mortgage before you retire, can help to pay it after your retire.
Credit Card Debt
For those retiring with a lot of credit card debt, you may want to consider paying it off by using some of the money that you have set aside in your Retirement Savings accounts. Credit Card Debt is ruled by the interest and will continue to drain your Retirement Income until it is paid off completely. Another way to pay it off, is to plan the payments to pay off the smaller ones first. Then use that money towards the bigger cards to pay them off faster. Some use the Credit Cards to travel while in Retirement. If you do this, please be careful as I have seen many travel their way right back to working full time to pay off the credit cards alone.
Car Loans
It is feasible to assume that you will need a car in retirement. When you are planning your retirement, plan for a car loan as well. That way when you do need to get a car, the impact of another car loan won't impact your finances as much.
As you can see, planning for the debt before you retire can help you reach your retirement goals. After all the best retirements are the ones where you don't have to go back to work!
[si-contact-form form='3′]