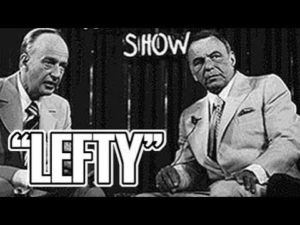 By Larry Henry
In his new book, former Las Vegas mobster Frank Cullotta points an accusatory finger at the people he says are responsible for blowing up Frank "Lefty" Rosenthal's car.
The culprits: Kansas City mobsters.
Cullotta says Rosenthal had been on Kansas City crime boss Nick Civella's "hit list" for taking public shots at casino regulators and for cozying up to federal investigators.
"Civella had heard that Lefty was getting friendly with some FBI agents and was afraid he might roll if the going got tough," Cullotta writes in "The Rise and Fall of a 'Casino' Mobster: The Tony Spilotro Story Through a Hitman's Eyes."
The book, which Cullotta co-wrote with author Dennis N. Griffin, was published earlier this year.
The title makes reference to the popular 1995 movie "Casino," based on journalist Nicholas Pileggi's true crime book, also called "Casino," chronicling the Spilotro era in Las Vegas.
Since the early 1970s, made member Spilotro had been the Chicago Outfit's point man in Las Vegas. By the end of the decade, Cullotta, a childhood friend of Spilotro's in Chicago, had become his pal's underboss in Southern Nevada, managing street crimes.
Ultimately, after learning Spilotro planned to have him killed, Cullotta became a protected government witness, testifying against Spilotro and other mobsters.
Cullotta, who turns 79 this month, now gives mob tours in Las Vegas and appears at book signings.
Among the interesting items in Cullotta's new book is his take on the Rosenthal car bombing in October 1982. Rosenthal survived the blast on a restaurant parking lot near the Las Vegas Strip, eventually moving to Florida, where he died in 2008.
To view a video I shot a couple of years ago of the parking lot, click here.
A longtime sports bookie, Rosenthal had been connected to the Chicago Outfit, overseeing the skim at several mob-controlled casinos in Las Vegas, most notably the now-demolished Stardust.
Civella and other Midwestern mob bosses were concerned that Rosenthal's hot temper and arrogant propensity for showboating had focused too much unwanted attention on the mob's illegal activities in the desert, posing a threat to their lucrative skimming operations.
The Kansas City syndicate had control of the skim at the mobbed-up Tropicana hotel-casino. Skimming is the term for house winnings that are smuggled out of a casino illegally before the money can be reported and taxed.
Bad publicity at one mob joint could jeopardize the skim at all of them.
The mob was hauling in tens of thousands of dollars a month this way, but Rosenthal's much-publicized antics were too much for the crime lords to take.
Not only did Rosenthal have a local television variety program that heightened his profile, but the lanky oddsmaker once barked at casino industry regulators, including future U.S. Senate Majority Leader Harry Reid, at a gaming hearing, with TV news cameras rolling.
Other problems surfaced regarding Rosenthal, including the fact that his wife, Geri, a chip-hustling party girl from Southern California and former topless dancer at the Tropicana, was having a volatile love affair with Spilotro.
Things were spiraling out of control. Thus the car bombing.
To this day, the bombing hasn't been solved, but several sinister characters have been mentioned as possible suspects, including Spilotro, Mafia figures from Chicago and Milwaukee, and even California outlaw bikers.
Spilotro, of course, is not around to talk about any of this. He was killed a few years after the Rosenthal car bombing. Chicago mobsters beat him and his brother, Michael, to death and buried them in an Indiana cornfield, one on top of the other in their underwear.
In Cullotta's view, anyone wanting to know who did the bombing need not look any farther than Kansas City.
Piecing it together, Cullotta says in the new book that Spilotro approached him at one point in Las Vegas and told him to kill "the Jew" in the desert. The idea was to dump Rosenthal's body in a hole at a remote location, but the plan never materialized, though hitman Cullotta says he would have gone through with it if Spilotro had given him the green light.
"Looking back on it now," Cullotta writes, "I don't believe the idea of killing Lefty was just a personal thing for Tony. I think Kansas City had approached the Outfit with their concerns about Lefty, and the bosses told Tony to be ready. After thinking it over Chicago decided against it, and a few months later Kansas City made their own attempt on Lefty with the car bomb."
At one time, car bombings were a signature of the Kansas City mob, maybe not as popular there as barbecue sauce and Royals baseball, but still a favorite way of handling wayward factions in that historically tough town, where none other than a teenage Ernest Hemingway once covered crime for the Star newspaper before Civella came onto the scene.
Cullotta is not alone in believing Kansas City wiseguys are responsible for the Rosenthal car bombing.
Gary Jenkins, a former Kansas City police detective who helped topple the Civella crime family, has gone on record saying the same thing.
Jenkins now runs the Gangland Wire website and podcast. He also has written a book, "Leaving Vegas," about the connection between the Las Vegas underworld and Kansas City mobsters.
An earlier Newzbreaker column I wrote explores why Cullotta and Jenkins believe the Kansas City mob was involved in the Rosenthal incident. You can view that column, and a link to my video interview with Jenkins on the topic, by clicking here.
What makes Cullotta's opinion timely again is the publication of his new book.
With Cullotta recently out of the hospital following heart surgery, "The Rise and Fall of a 'Casino' Mobster," the latest of his three nonfiction books with Griffin, has received a lot of attention.
Does it solve the bombing?
Maybe not. It definitely doesn't name specific individuals who might have planted the device.
But with insiders like Cullotta and Jenkins pointing to Kansas City's involvement, that scenario looks like a reasonable bet.
Larry Henry's YouTube channel includes videos he shot of mob sites in Las Vegas, the apartment building in Santa Monica, California, where Whitey Bulger was arrested, and the remote Arkansas airport where Barry Seal transported drugs into the U.S for the Medellin Cartel. Subscribe HERE.
Comments or questions are welcome.