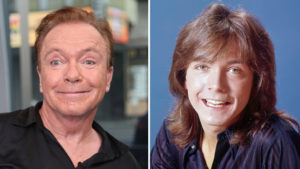 By "Bad" Brad Berkwitt
David Cassidy, who came to fame as a '70s teen heartthrob and lead singer on "The Partridge Family," died Tuesday night, according to his publicist Jo-Ann Geffen. He was 67.
Cassidy had recently been admitted to the intensive care unit of a Fort Lauderdale, Florida, area hospital. He was in critical condition and suffering from organ failure before his death Tuesday, Geffen said.
"David died surrounded by those he loved, with joy in his heart and free from the pain that had gripped him for so long. Thank you for the abundance and support you have shown him these many years," she said.
Cassidy's nephew, Jack Cassidy, tweeted about his uncle's death, saying "I can't help but thank God for the joy that he brought to countless millions of people."
NewzBreaker extends our condolences to the Cassidy family in their time of grief.
[si-contact-form form='2′]