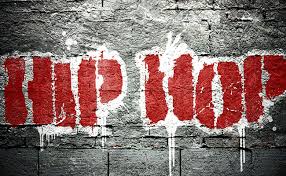 By Katrina Broner
Hip Hop Lives Differently…
Garbage…Garbage…HOT GARBAGE!! This is me, frustrated flipping through radio stations most days after 1pm. If it's not mumble rap, it's shocking lyrics, nonsense and/or encouraging some kind of self-destruction. Mornings are not too bad because there are decent shows with hilarious banter and news. Then midday is usually the "Old School Lunch Mix" when most adults put on their shades and relive great memories of life before kids.
Every generation the lyrics seem 50 times worse than the last. As we get more public with our different lifestyles, lyrics have become bold and sometimes hilarious. Now the norm is hearing how "sex with me is so amazing" and falling in love happens while holding a girls hair back to vomit after she drank too much. Or to the contrary, if you were wondering who's going to wake up and drive you home when you're drunk and all alone "it ain't me!" I love a good beat but many times I have found myself wondering what the hell I just heard!? I also love a good R&B song but my concern is strongest with hip hop. That's where most of the fraudulent, unbearable ear garbage is and at times it seems it's only going to get worse.

There are many that believe hip hop is dead. That's if you're talking about just the music, it seems to be on life support in mainstream. Many don't realize Hip Hop is also a whole culture with its own principles and for those of us that live them, it is still very much alive. Hip Hop is DJ's, rapping, break dancing and graffiti, all done for the purpose of Peace, Love, Unity and Safely Having Fun. The awesome thing about Hip Hop is it's for everyone, anywhere and it has and continues to change the world. The mainstream of drugs, sex and violence makes it hard to see but once you get past the garbage that doesn't help anyone, there is a whole unified world!
One of the reasons I love Hip Hop is because of an awesome youth dance instructor named Carrie Harmon-Bryan. She is more affectionately known to her break dancing students as Mrs. Carrie and on stage she is Karishka. If you want an idea, a way of doing things to survive, you teach the children. She has been teaching Hip Hop and other dance styles for almost 7 years and her passion is infusing every element into the lives of her students, my children included. I asked her if she believes music and Hip Hop can still effect change and her answer was as real as it gets. "Yes, because Hip-hop is a type of art and art always creates positive change. Art helps us stay connected to what's real. You don't worry about what happened yesterday nor what you need to do tomorrow, you're just in the moment." Because of her there are children becoming confident B-boys and B-girls that know what Hip Hop really is. Every awesome B-boy or girl needs a beat and if it's dope enough it inspires rap.
Some people love the kind of rap that calls your mama a bitch, fucks your wife and her friend in the bathroom of a club, makes your daughter a stripper, shoots your best friend over nothing, while being drunk and high enough to overdose with a stack of money to their ear in million dollar jewelry and doing some borderline or blatant homosexual deeds…
But if you just read that and damn near felt offended or a strong sense of concern, your radio is trying to kill you. I don't mind some cursing but I prefer content with some consciousness. There will always be money and women but I also like the rap battles, stories, the struggle, grind, love, fun and challenging the status quo. There's still some good in both mainstream and underground like Kendrick Lamar, J. Cole, Talib Kweli and Yasiin Bey but there are artists who are next in line like Timmy D. He considers himself a bit of a rebel and doesn't like rules but his music reflects the elements of Hip Hop through and through. But in his opinion music changed and took a turn in the wrong direction in 2008.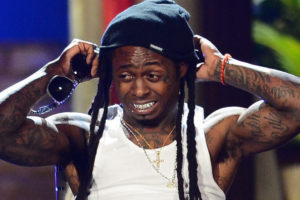 It's all Lil Wayne's fault.
According to Timmy D. who's a dope up and coming rapper himself, "Everybody and they mama wanted to be Lil Wayne! But when he went from the hardcore, southern bar for bar rapper that dropped Lights Out, the Squad Up Tapes, the Dedication Tapes, 500 degrees and the Carter Series…to the auto tune rapper singer making songs like Lollipop and Can't Believe It ft.T-pain; because of his influence over the Rap game the trend definitely stuck and it's been down hill ever since."
We are both still fans of Wayne for what he did for hip hop in his prime but we vehemently agree he contributed to greatly to the demise of Real Rap.
Like Carrie, Timmy D also believes that music can change the world. His answer reflects the unity. He said, "Music is very powerful but it's up to the most influential and talented artists to use it for the greater good. If we collaborate love with beautiful music, we can change the world forever."
I for one hope it is sooner than later so my ears aren't coerced into bleeding whenever I hear a rap song on the radio. I'm convinced the radio is trying to kill me, as is the TV, but that's another story.
There are so many more people like Carrie and Timmy D who are forces to be reckoned with in the Hip Hop world and they are influencing the next generation for the better. If you know anyone like them, support them as much as possible, they are changing the world for the better, right where they are.
You can catch Carrie teaching Hip Hop for the Prodigy Cultural Arts Program in Tampa, FL and Timmy D is on Sound Cloud, Timmy D Ocean Music Group.
Until Next Time, Stay Awesome.
To see more of Katrina's writing follow the TrinityLife and shop at her online company 2Key Creations.
Comments or questions are welcome.