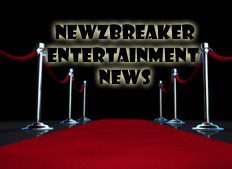 On April 19, 1995, the deadliest domestic terror attack on U.S. soil occurred at the Alfred P. Murrah Federal Building in Oklahoma City. The bombing, carried out by Timothy McVeigh and Terry Nichols, left 168 people dead and more than six hundred injured. Now, American Heroes Channel (AHC) and ABC News' Lincoln Square Productions have joined forces to revisit the tragic events in OKLAHOMA CITY BOMBING: AS WE WATCHED. The one-hour special, premiering Sunday, August 13 at 10/9c, transports viewers back to that spring day with compelling news footage of the days and weeks following the attack.
At 9 a.m. on April 19, 1995, McVeigh and Nichols parked a Ryder truck containing a 4,800-pound bomb near the freight entrance of the building and detonated the bomb. Damage from the explosion spread blocks away from the building, and could be heard from miles away. AS WE WATCHED uses archival footage from ABC News to detail how law enforcement and the FBI tried to piece together who could have carried such an attack. The special documents every moment of the FBI investigation, from the initial bombing to the eventual arrest and conviction of Timothy McVeigh and Terry Nichols.
OKLAHOMA CITY BOMBING: AS WE WATCHED is produced by Lincoln Square Productions, with Peri Muldofsky and David Perozzi as executive producers. For American Heroes Channel, Max Culhane is executive producer; Sara Kozak is senior vice president of production; Kevin Bennett is general manager; and Henry Schleiff is Group President of Investigation Discovery, American Heroes Channel, and Destination America.