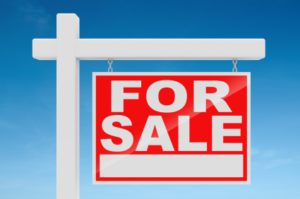 By Marla Eggar
For the mobster who works hard and plays even harder the fruits of their labor are much to envy. Of course, smart gangsters learn to hide their wealth to keep from forking it over to the Feds or Uncle Sam. Others set up investments and fronts to explain their extravagant lifestyle. For example, Al Capone's net worth when he died was estimated at $1,196,562,500.
Today with inflation (according to Investopedia) Capone's net worth would be around 1.3 billion! You would think it's not possible to spend that much in one lifetime, right? Well, you'd be surprised! Al Capone had expensive taste. Just look at his Florida home he bought in 1928. This home was an enormous beach-side estate that would serve as his home away from home to escape from the stresses of mob life, and sometimes serve as his alibi. This 7 bedroom, 7 bath 6,103 sqft beachfront sold for $7,975,000!
However, if beachfront property isn't your style, why not look to the home of Albert Anastasia. His excessive mansion is nestled across the river in Fort Lee, New Jersey. The 75 Bluff Road property is shrouded by high walls and enhanced with views of the Hudson River. Built in 1947 this estate includes 25 rooms, 1.3 acres with limited updates – except, the so-called 'slaughter room'. The space, now has a jacuzzi and sauna room, allegedly the space was used to drain blood… I guess if you're not afraid of ghost and had 5.5 million to start the bidding this estate could've been yours.
The man credited for making Las Vegas what it is, Benjamin "Bugsy" Siegel, lived in this beautiful California Spanish style architecture. Clearly Bugsy not only had great taste in women (my favorite mob chick Virginia Hill) but also had an eye for a beautiful homes and landscape as well.
Unfortunately, the home was eventually seized by the IRS to pay for back taxes.
Johnny Torrio, the man who mentored Al Capone, was not only reserved himself but one of the most notorious bootleggers of the prohibition era. Torrio's Chicago home was a nice and proper South Side apartment. Probably not what you would expect of a big-time gangster or bootlegger but it suited him just the same.
If I were to ask you how much the most infamous house on Staten Island cost what would you say? This Staten Island home was used in the exterior shots of the Corleone home. "The Godfather," iconic wedding scene was also shot at this location. The house itself has had a complete renovation since the shooting of the movie but the exterior was left unchanged. This home eventually sold for 1.7 million and was sold two years ago. Before the sale, the house had been owned for decades by the same family.
[si-contact-form form='3′]