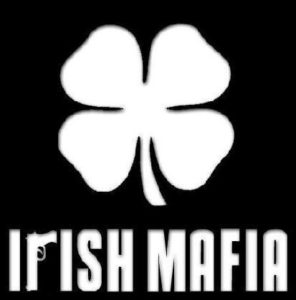 By Marla Eggar
For over 150 years the Irish Mob has battled the Mafia (Italian) the government and each other. Unlike the Italian mob the Irish operate more like lone wolves. They don't have the buffers or the infrastructure the Italian mob has but their just as notorious and ruthless as their counterparts. Listed below are 7 of the Irish mob's notable bad boys, across the Atlantic:
Gilligan ran a drug dealing empire focused on the distribution of hash. Known to be both egotistical and vain, Gilligan was anything, but when he received a 20-year sentence for drug trafficking. Gilligan's notoriety will always be centered around the assassination of an innocent reporter and mother Veronica Guerin. Gilligan was exiled from England after multiple assassination attempts on his life and due to the murder of Veronica Guerin it's safe to say he has no friends left in Ireland.
Currently serving a life sentence for the murder of Declan Gavin, Rattigan is better known for the South Dublin Crimlin/Drimnagh feud. The feud began over drug shipments and after it was all said and done, 16 men lost their lives. In 2013, Rattigan was given an additional 17 years for running a heroin business from his prison cell.
While not of Irish decent, Felloni is attributed to creating a spawn of drug addicts throughout Ireland including his own children! Yes, you read that correctly! Felloni addicted his very own children to heroin in an endeavor to make them drug dealers. This atrocity is what earned him his nickname "King Scum." He was sentenced to 14 years in prison while his family was left behind, broken by his destruction.
Unlike previous gangsters mentioned, Hutch was well received by both the community and media outlets due to his anti-drug stance. In spite of his public persona, Hutch's specialty is in bank robbing. The perception is he keeps some of the profits from his robberies to himself and uses the rest to help his community particularly underprivileged youth, the Irish "Robin Hood" if you will.
A Englishman (who apparently likes to personify being Irish) was a drug lord who at one time supplied the biggest quantity of drugs to the UK. Despite hiding his assets behind multiple fronts Baron, his daughter and 28 others were jailed. Baron was later sentenced to 17 years in jail.
Jordan is known for his intelligence and well respected family name. For the most part he keeps a low profile and stays clear of the media (with the exception of lingering financial matters). Thus far, Jordan has been able to avoid any major charges and his money is (allegedly) made through drug shipments and black market activity (weapons supply trade).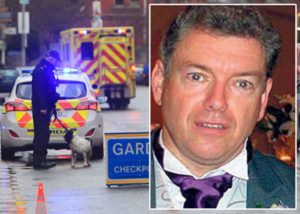 Last, but not least we have "The Dapper Don" not the cutie that we had we had over here in America, but the Irish version Christy Kinahan…considered the Godfather of the Irish Kinahan he is described as "extremely" intelligent and a Makaveli enthusiast. Fluent in both Spanish and Dutch, he was educated to a Masters level while in prison. Kinahan is (allegedly) a kingpin over cocaine, heroin and marijuana that spans over three continents, but whose counting. His empire has an estimated net worth of €500 millions.
[si-contact-form form='3′]