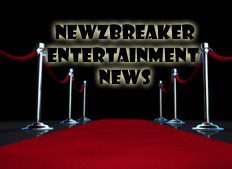 When a stone strikes glass, it cracks in all directions before shattering. Crime is the same. Exploring the ripple effects of a single murder on multiple lives, America's leading true-crime network Investigation Discovery (ID) presents the all-new series, SHATTERED. Each episode unravels a homicide case through three distinct but connected points of view in intimate first-person interviews with those most affected in the minutes, days, and years that follow. Hear from loved ones, witnesses, and law enforcement – many telling their stories for the first time ever – reflecting on how the past continues to haunt the present. SHATTERED airs Wednesdays at 10/9c beginning August 23, exclusively on ID.
"SHATTERED's unfiltered documentary-style interviews create an intimate connection for the viewer that sometimes break the fourth wall in a way that doesn't usually happen on ID," said Henry Schleiff, Group President of Investigation Discovery, American Heroes Channel and Destination America. "In a world of endless entertainment choices, viewers know they can always tune to ID for well-produced suspenseful storytelling and, in that regard, SHATTERED is emblematic of the very best of our emotional and compelling true-crime programming."
Each episode opens with the introduction of three people who at first seem unlinked to each other, but slowly their stories intertwine. From their unique perspectives on the same event, viewers learn different details of the crime and, along the way, cinematic re-enactments illustrate each person's story in abstract.
In the series premiere, detective Lee Merrill finds himself hunting down the most sadistic killer of his career after making a horrific discovery in the waters of an alligator-infested swamp. Meanwhile, 18-year-old Brook Weber is imprisoned inside a metal footlocker, desperately searching for an escape. Hundreds of miles away, Paskiel Wolfe is blindsided to learn that the body of his son, Jeffrey, has been found dismembered. His grief soon turns to thoughts of revenge.
Viewers can browse ID's entire library of true-crime content, including new episodes of SHATTERED one day after air, by visiting InvestigationDiscovery.com or downloading ID's TV Everywhere app on Android and iOS.
SHATTERED is produced for Investigation Discovery by Red Marble Media with Kevin Fitzpatrick, Stephen Dost, Jonathan Santos, and Bernardo Ruiz as executive producers. For Investigation Discovery, Pamela Deutsch is senior executive producer, Sara Kozak is senior vice president of production, Jane Latman is executive vice president of development, Kevin Bennett is general manager, and Henry Schleiff is Group President of Investigation Discovery, American Heroes Channel and Destination America.
About Investigation Discovery
Investigation Discovery (ID) is the leading mystery-and-suspense network on television. From harrowing crimes and salacious scandals to the in-depth investigations and heart-breaking mysteries behind these "real people, real stories," the always revealing network challenges our everyday understanding of culture, society and the human condition. One of our nation's fastest growing cable networks, ID delivers the highest-quality programming to approximately 85 million U.S. households and is available in both high definition (HD) and standard definition (SD). For more information, please visit InvestigationDiscovery.com, facebook.com/InvestigationDiscovery, or twitter.com/DiscoveryID. Investigation Discovery is part of Discovery Communications (Nasdaq: DISCA, DISCB, DISCK), the world's #1 pay-TV programmer reaching nearly 3 billion cumulative subscribers in 220 countries and territories.
###