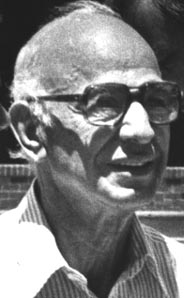 By Larry Henry
What was he?
A deep thinker who read Shakespeare and craved good cooking? A violent thug?
What's the best way to describe Kansas City crime boss Nick Civella?
It depends on who's telling the story.
To mob lawyer Oscar Goodman, Civella was a "favorite" client who loved Las Vegas, but really just because of the pork necks in vinegar served at an Italian restaurant in town, the Venetian. (It since has closed. It was not associated with The Venetian hotel-casino.)
"He'd fly out for the food," Goodman writes in "Being Oscar," his 2013 autobiography. "He didn't care much about gambling, but he loved those pork necks."
Goodman, who later became mayor of Las Vegas, goes on to call his client, Civella, an "intellectual."
"He could quote Shakespeare or Cicero," Goodman writes. "Nick would wax eloquent about the classics. Or if he saw a movie, he would evaluate the script and the acting."
Assisting his client, Goodman convinced the sheriff, Ralph Lamb, who served in the 1960s and '70s, that Civella would not cause any trouble if authorities would let him come into town.
"He just liked those pork necks," Goodman writes.
After meeting with Goodman early one morning, Lamb agreed to allow Civella to come freely into Las Vegas.
Of course, as history shows, Civella later was indicted for the skim at the Tropicana hotel-casino on the Las Vegas Strip. At home in Kansas City, Civella reportedly received tens of thousands of dollars each month in illegal cash deliveries from his criminal underlings in Las Vegas who were skimming untaxed money from casino winnings.
Mob bosses in the Midwest expected those payouts for helping casino owners obtain construction loans from a Teamsters pension fund.
Goodman says he had no idea, until the news broke, that Civella was involved in the skim.
"I was representing him in cases in Kansas City," Goodman writes, "but I never knew he had a relationship with the guys back here (in Las Vegas) until the Tropicana indictment. I just knew he was someone who loved to come to Las Vegas."
Others cast Civella in a darker light, literally.
For instance, New York journalist Nicholas Pileggi, in his 1995 true crime classic, "Casino: Love and Honor in Las Vegas," details a couple of harrowing incidents involving Civella and his goons. The book was the basis for the movie "Casino."
As Pileggi tells it, Southern Nevada casino owner Allen Glick was hustled off to Kanas City in a Lear jet late one night to be threatened in a dark hotel suite by Civella himself.
The Kansas City mob boss wanted a $1.2 million commission for helping Glick secure a Teamsters Union loan. The mob had installed arrogant Chicago oddsmaker Frank "Lefty" Rosenthal as the real boss in Glick's casinos, including the now-demolished Stardust. Civella also wanted Glick to let Rosenthal do as he pleased at the casinos.
In that dark Kansas City hotel suite, Civella refused to shake Glick's hand. Glick says he didn't even know who Civella was.
Moments later, when Civella was grilling Glick, the casino owner remarked that a light on an end table in the dark room was hurting his eyes.
Civella said he could accommodate Glick by pulling out his eyes. Civella also placed a gun on the table, threatening to kill Glick.
Later, after the Midwestern wiseguys had had enough of Glick, Civella's brutal lieutenant, Carl "Tuffy" DeLuna, traveled to Las Vegas, not to secure an order of pork necks to pack on dry ice for his boss back in Kansas City, but to strong arm Glick into selling his casinos.
In Oscar Goodman's law office that day in 1978, DeLuna — a "really gruff, vulgar man," in Glick's words — had been waiting with his feet on Goodman's desk and then told Glick he would have the casino owner's sons murdered if he didn't sell. Goodman was not in the office at the time.
Days later, Glick informed state gambling regulators he was selling his interest in the casinos.
Clearly, varying views have emerged over the years regarding Civella.
Aware of that, I became interested in learning more about him. Wanting to hear directly from someone with first-hand knowledge, I conducted a video interview with Gary Jenkins a couple of months ago. The interview is on my YouTube channel. You can view it by clicking here.
Jenkins, an attorney and former detective in the Kansas City Police Department Intelligence Unit, runs the Gangland Wire website and podcast, detailing, among other crime stories, the underworld connection between Kansas City and Las Vegas.
In his law enforcement days, Jenkins played a role in taking down the notoriously violent mob in his hometown and is even mentioned by name in Pileggi's nonfiction book, "Casino."
Jenkins has published a book of his own, "Leaving Vegas," that includes verbatim transcripts of law enforcement wiretaps that recorded Civella, DeLuna, Rosenthal and other mobsters discussing the Las Vegas skim.
In my interview with him, Jenkins says that Civella was a bright, personable individual, but he also had an "edge" about him. Jenkins offers a couple of anecdotes in the video that get at Civella's complicated personality.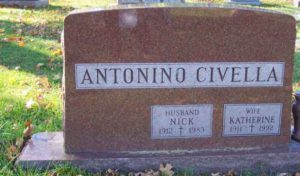 These stories help explain Civella to those who never knew him. The Kansas City mob boss died of lung cancer in 1983 at age 70, still under indictment for casino skimming. He had been serving a federal sentence for conspiring to bribe a prison warden to transfer his nephew to a minimum-security facility in Fort Worth.
Larry Henry's YouTube channel includes videos he shot of mob sites in Las Vegas, the apartment building in Santa Monica, California, where Whitey Bulger was arrested, and the remote Arkansas airport where Barry Seal transported drugs into the U.S for the Medellin Cartel. Subscribe HERE.