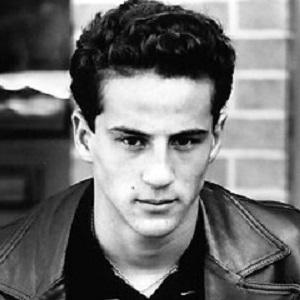 By Marla Eggar
Lillo Brancato better known for his role as Calogero in A Bronx Tale got his big break in "93" when he was discovered at Jones Beach State Park by a casting agent looking to recruit talent for an upcoming film written by and starring actor Chazz Palminteri. A Bronx Tale was a film based partial on Palminteri's childhood and was Robert DeNiro's debut as a director. This once-in-a-lifetime opportunity, which Lillo seized, took him from ambiguity and propelled him into instant celebrity status. In the film, Lillo impressed audiences with his performance and his colleagues with his natural ability to act with very little previous experience.
However, Lillo's big break and sudden fame came with a heavy price that would eventually shattered more than one man's dream. It all started during the production of "A Bronx Tale." During filming, the actor got high for the first time. This glassy eyed performance can be seen during the actor's dialogue with Chaz Palminteri (Sonny) where the two discuss the importance of being feared rather than loved. From there, Lillo's career only progressed, but unfortunately so did his addiction. The actor went on to star in films like Crimson Tide and Renaissance Man. Lillo also broadened the scope of his acting career by starring in television series such as NYPD Blue and Falcone.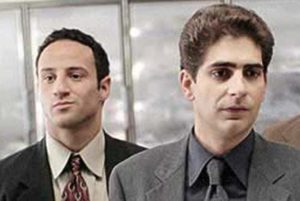 By the time Lillo joined the cast of the Sopranos his cocaine addiction was in full affect. Concerned, his family staged an intervention, but to no avail. Lillo's younger brother, Vincent Brancato, once stated he felt his brothers struggle with being adopted played a major role in his drug addiction. Nevertheless, by 2005 Lillo's drug use escalated to heroine. Everyone around him waited for the worse as the actor was now a full blown addict. In December 2005, the worst came as Lillo hit rock bottom during an all night drug binge with Steven Armento which left NYPD officer Daniel Enchautegui dead and both Lillo Brancato and Steven Armento shot.
According to Lillo, it all started at a strip club in the Bronx. When the two addicts ran out of drugs Lillo decided to visit his dealer to get a fix. When the two arrived and the dealer wasn't home Lillo, now dope sick, broke a window which awoke off duty officer David Enchautegui who called 911 immediately. As Enchautegui came outside and saw the perpetrators he instructed them not to move. It was then a startled Lillo turned around and was shot twice in the chest. Wounded, Lillo made his way to his car while a shootout persisted between Enchautegui and Armento. Both individuals were wounded but it was Enchautegui whose injuries were fatal.
Lillo Brancato and Steve Armento were charged. Armento with first-degree murder and Lillo with felony murder and first degree burglary. The trial began in the fall of 2008 and was a tabloid sensation. Lillo was labeled a desperate junkie,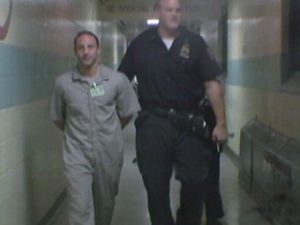 cop killer and heroin addict. Regardless of the bias labels and portrayal in the media, the trial ended in a surprising twist. Guilty on first degree burglary charges and Not Guilty on the murder charge. Lillo was sentenced to 10 years and was paroled in 2013. Ultimately the jury (along with myself) came to the same conclusion. While Lillo's addiction placed him in the wrong place at the wrong time he in no way had any legal or moral responsibility for the actions of another individual. Steven Armento, was found guilty and is currently serving a life sentence without the possibility of parole. In recent years Lillo has attempted to move on with his life in a positive direction and to this point has lived up to that determination. In May of 2016, Lillo starred in "Back in the Day" along side Alec Baldwin.
[si-contact-form form='3′]