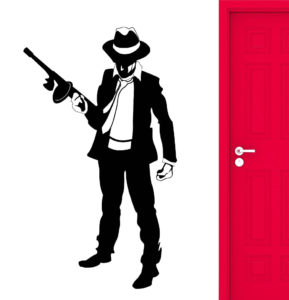 By Marla Eggar
Hollywood is known as the cinema of the world. It's home to some of the most famous celebrities and iconic landmarks in the nation. Millions flock each year to explore this world renowned city and it's breathtaking attractions. However, among those millions are icons of a different breed. They don't walk down the red carpet or pose for the paparazzi, but their reputations certainly precede their presence. Mobsters are like the dark stars of Hollywood and when big name celebrities acknowledge their notoriety their prestige goes through the roof. Nevertheless, what happens when celebrities are extorted or terrorized by these underworld figures, what happens when their caught at the wrong place at the wrong time or end up on a mobster's shit list? Listed below are 5 celebrities who crossed paths with the mob and while the encounters were at times, harmless for others it left a lasting impression.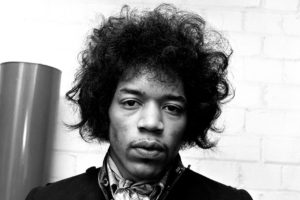 Jimi Hendrix: Famous musician and guitarist known for his rendition of the Star Spangled Banner found himself center stage of an attempted abduction by two wiseguys. As the story goes, Jimi Hendrix was looking to score some drugs in NYC one night when he walks in Salvation nightclub. It was there two "wannabe wiseguys" saw Jimi and hatched a get rich quick scheme. On the promise of getting high, they took him out of the city and called his manager demanding money. Unbeknownst to the kidnappers, Hendrix manager knew the club manager who then informed Riccobono, owner of the bar Salvation, that Hendrix had been taken from their club by some Italians guys. According to Ricconbon's book American Desperado: My Life – From Mafia Soldier to Cocaine Cowboy to Secret Government Asset" it took them a couple of phone calls but, they eventually got the names of the kidnappers. They reached out to them with a very clear message: "You let Jimi go, or you are dead… Do not harm a hair of his afro!" Of course, they let him go. The whole thing lasted maybe two days and according to Riccobono Jimi was so stoned; he probably didn't even know he was kidnapped.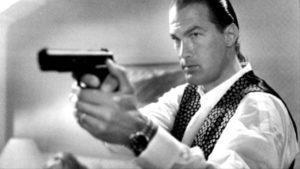 Steven Seagal: The ass – kicking movie star Steven Seagal who played in movies like Out for Justice and Under Siege once found himself being strong armed by members of the Gambino Crime Family. It began when Seagal befriended Julius Nasso a Staten Island movie producer and associate of the Gambino crime family. According to documents, a well-placed microphone picked up a conversation between Nasso and a local mob captain. Their alleged conversation was about a scheme to extort hundreds of thousands of dollars from "an individual in the film industry" later revealed to be none other than Steven Seagal.
Apparently, Seagal had ended a business relationship with Nasso and the termination wasn't sitting well with Nasso. Allegedly, at Nasso request, Primo Cassarino, enforcer for the Gambinio family, and other members picked up Seagal by car to bring him to a meeting. At the meeting Seagal was given three options: he could live up to his agreement and finish making films with Nasso, pay a termination fee of $150,000 or be murdered! Miraculously, Seagal somehow was able to escape the meeting (using some of that Hollywood magic, no doubt) and was unharmed. On March 17, 2003, Primo Cassarino, Peter Gotti, Richard V. Gotti and others were all convicted of labor racketeering and extortion (of course it wouldn't be an official Gambino trial without adding the Gotti name somehow) the star witness… Seven Seagal who testified for the prosecution about the attempted extortion.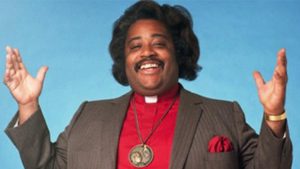 Al Sharpton: This big mouth, rabble rousing, nuisance also had his run in with the mob. He's far from a celebrity, but I can't stand the guy so "why not" put him on blast! You know it's funny how someone who never gives the benefit of the doubt to the police found no issue with running to them as a cooperating witness-RAT! Back in the day this Martin Luther King, JR. knock off became an FBI informant after he was caught on tape discussing cocaine deals. After the authorities threatened him the fat bastard decided to become a gymnast and snitch on mob acquaintances.
Sharpton recorded conversations on mob hits, extortion schemes and the activities of Genovese crime boss Vincent (Chin) Gigante. Sharpton also had face to face meeting with Joseph (Joe Bana) Buonanno, a Gambino family member, all of which were recorded. Like any rat, Sharpton gave an interview justifying his behavior. In the interview, Sharpton stated he contacted authorities after receiving death threats from Buonanno and others over his activism in trying to get African-Americans more work in the business end of the music industry. "If you're a victim of a threat, you're not an informant — you're a victim trying to protect yourself," he said.- What a crock of s***! As you can see even in the 80's Sharpton used the race card to his advantage, some things never change. Overall, Sharpton spilled dirt on Gigante's as the head of the Genovese crime family and details of loansharking and gambling. Needless to say, if this guy is truly a pastor I'd love to be a fly on the wall come judgement day.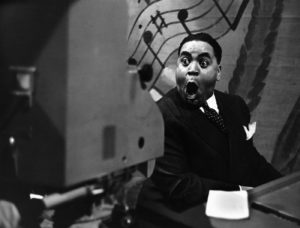 Fats Waller: This one here is more for the old school generation. Thomas Wright "Fat" Waller was a jazz pianist, singer and entertainer during the 1920s and 30s. His encounter with the mob turned out to be more of a celebration then a terrifying experience. Apparently, when Fats was 21 year old he was leaving a performance in Chicago. Cohorts of mobster Al Capone held Fats up at gunpoint outside of a venue and demanded he enter their limo. Allegedly he and Capone partied like rock stars for three days! They drank expensive champagne and ate the finest foods and according to his son he slept at his piano and was supposedly tipped $100 per song! After the party ended, he got back in the limo with thousands of dollars in his pocket. The festivities took place at an exclusive club in East Cicero where a birthday party was being held. Fats was there solely as a source of entertainment and no harm was ever intended. Nice to know that even old school mobsters had enough rhythm to party with the brothers.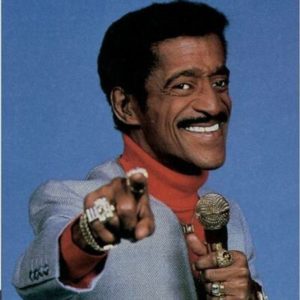 Sammy Davis, JR.: No introduction needed! This story begins as a forbidden love back in 1957 when interracial dating was not only taboo, but in some states still illegal. Kim Novak was under contract to Harry Cohan and he maintained a tight grip on the actress. When Cohan heard about the relationship he warned both Davis and Novak to end it. Relentless, the couple continued to see each other in private. When Cohan got word the relationship was still ongoing he hired a hitman to intimidate Davis, JR. The threat was precise "Drop Kim or lose your remaining eye." Davis, JR. had been in a car accident previously which had already cost him one eye. (There are rumors that Davis, JR. got into an altercation with mob associates and they gouged his eye- not true!)
Eventually, Cohan won out and Sammy conceded the relationship. Sammy supposedly was told he had to get married—to a colored girl." Novak was heartbroken over Davis' sham wedding. In her version of the affair she states "It was a very dangerous relationship then—a white woman and a black man, no matter his status—it simply didn't mix publicly. I was suddenly in the eye of a hurricane. . . . My agent told me my career would be over if I continued to see Sammy. Some of my friends wouldn't even return my calls.
[si-contact-form form='3′]